Explore Hamden's Treasures with Confidence
 Discover Hamden's Charm: As a proud member of the Hamden community, we understand the importance of maintaining connections with the town's rich history and famous landmarks. Whether it's a leisurely visit to Sleeping Giant State Park, a stroll through Brooksvale Park, or enjoying the local events at the Eli Whitney Museum, our caregivers are here to make these experiences enjoyable for you.
Sleeping Giant State Park, nestled in the heart of Hamden, Connecticut, is a natural wonder that beckons visitors with its majestic allure. This iconic park, named after its distinctive mountain ridge resembling a reclining giant, offers a truly immersive outdoor experience. Whether you're an avid hiker, nature enthusiast, or simply seeking a peaceful escape, Sleeping Giant State Park delivers. Its well-maintained trails wind through lush forests, revealing breathtaking vistas and an array of flora and fauna. The park's crowning jewel is the "Tower Trail," leading to the stone observation tower at the summit, granting panoramic views of the surrounding landscape. With its diverse ecosystems, picturesque scenery, and opportunities for recreation and contemplation, Sleeping Giant State Park promises an unforgettable adventure for all who venture there.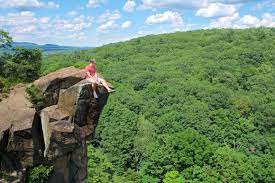 Brooksvale Park is a beloved gem in Hamden, Connecticut, cherished by locals and visitors alike for its serene natural beauty and diverse recreational offerings. Spread across 500 acres of lush woodlands, meadows, and pristine ponds, this park provides a haven for outdoor enthusiasts. Whether you're interested in hiking, birdwatching, fishing, or picnicking, Brooksvale Park has something for everyone. Families can explore the numerous walking trails, educational nature programs, and a charming farm complete with barnyard animals, making it an ideal destination for children to connect with nature. During the winter, the park transforms into a winter wonderland with opportunities for cross-country skiing and sledding. Brooksvale Park's commitment to preserving its natural surroundings and offering a wide range of activities makes it a year-round destination for relaxation and outdoor enjoyment in the heart of Hamden.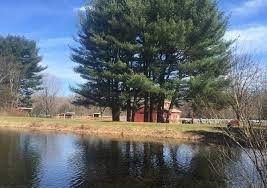 The Eli Whitney Museum, located in Hamden, Connecticut, stands as a tribute to innovation and education. Named after the renowned inventor Eli Whitney, best known for his invention of the cotton gin, this museum offers a fascinating journey into the world of science, technology, and engineering. What makes this museum truly exceptional is its hands-on approach to learning. Visitors of all ages can immerse themselves in interactive exhibits, workshops, and educational programs that inspire creativity and problem-solving. Whether you're interested in exploring the mechanics of simple machines or engaging in hands-on engineering projects, the Eli Whitney Museum provides a dynamic and engaging experience that fosters a deep appreciation for the ingenuity of Eli Whitney and the limitless possibilities of invention. It's a must-visit destination for anyone curious about the intersection of history, innovation, and education.