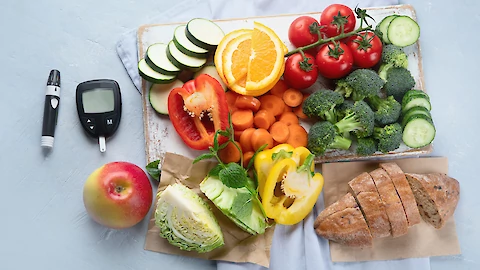 When caring for a diabetic family member, it is important to ensure that their diet is nutritionally balanced and low in sodium, fat, and carbohydrates. Meal plans incorporating these nutrients can be beneficial for reducing the risk of complications due to diabetes, such as hypertension and cardiovascular disease. Maintaining a proper diet also helps regulate blood sugar levels. 
Benefits Of Low Sodium, Low Fat, And Low Carb Meals For Diabetics
Low sodium, low fat, and low carbohydrate meal plans are beneficial for managing diabetes as they have been found to help lower blood sugar levels. Eating a diet low in salt also helps control high blood pressure levels, which is essential for preventing damage to the arteries and major organs. Additionally, these meals may also improve cholesterol levels by reducing bad cholesterol (LDL) and increasing good cholesterol (HDL). These improvements can lead to a reduced risk of developing cardiovascular disease.
Sources Of Low Sodium, Low Fat, And Low Carbohydrate Ingredients
Ingredients that are low in sodium, fat, and carbohydrates can be found in a variety of different foods. Whole grains such as oats, wheat, brown rice, and quinoa are excellent sources of dietary fiber that help to regulate blood sugar levels. Lean meats such as chicken and turkey offer lean protein without added fats or sodium. Low-sodium cheeses provide calcium and other essential nutrients without additional salt content. An array of vegetables from leafy greens to squash provide healthy fiber along with vital vitamins. Finally, fruits like apples and oranges provide vitamin C for immunity along with bursts of natural sweetness for desserts or snacks. 
Strategies For Preparing Low Sodium, Low Fat, And Low Carbohydrate Meals
Prepping and cooking meals that are low in sodium, fat, and carbohydrates can be a creative and fun endeavor. Using a slow cooker is ideal for preparing full meals without added fats or salts, as it locks in the nutrients without sacrificing flavor. Using a slow cooker also helps ensure that you have healthy meals on hand on busy days. 
Herbs and spices provide an extra boost of flavor to any meal, which makes you less likely to miss the heavy salts and fats. Experiment with a variety of flavors to figure out what suits you and your loved one best. Low-fat dairy products like cheese, milks, and yogurts can all be included in these meal plans when paired with healthy foods such as lean meats, fish, grains and produce. Preparing heavier ingredients such as bread or pasta made with whole grains should also help balance out your diabetic relative's diet. Whenever possible, try to avoid processed food or fast food, which often has a high amount of sodium and unhealthy fats. 
Help Is Available For Families Of Diabetic Seniors Who Need More Assistance With Care
Meal plans that are low in sodium, fat, and carbohydrates can have tremendous benefits for diabetics. There are a wide variety of ingredients available to incorporate into these meals. With a little bit of creativity, you can create satisfying and delicious meals that provide essential nutrients without sacrificing flavor or health. Do you need help providing additional care for a loved one in Scottsdale, Mesa, Paradise Valley, Fountain Hills, Care Free, or Cave Creek, including help with meal prep? Contact Senior Helpers Scottsdale today to learn more about our in-home care services.