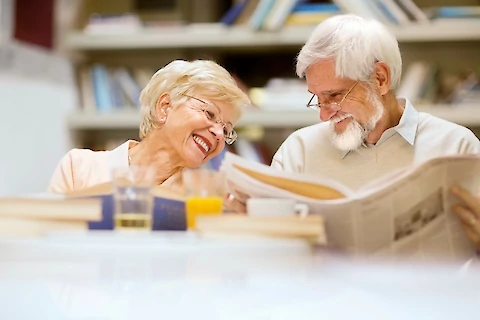 It's a lovely time of year to engage in events around Mesa and surrounding areas. Our region is rich with activities--whether you enjoy nature, shopping, or a hobby, there is something for everyone. Here, we'll highlight how to find seniors' events, meetups, activities, and get-togethers.
Outdoor Activities
Maricopa County has so much to offer nature lovers. Whether bird watching or hiking, the Parks and Recreation Department has something for you. Check out the calendar of events for information and registration. 
Scottsdale's offerings in the beautiful Sonoran Desert are hard to beat for the adventurist. Whether a hike or a scenic drive, the region has it; check out some ideas here. 
Cave Creek is yet another gem in our region. From golf to exploring an old clay mine, Cave Creek has it. The Regional Park is a perfect destination for enjoying our desert oasis or checking out other fun outdoor activities in the area.
Senior Services
The city of Scottsdale has compiled an extensive collection of senior services and programs. Here, you will find information on senior centers in the area, recreational activities designed for you, and other events of interest for senior citizens. The city publishes a handy guide for local happenings just in time for the time of year. 
The Arizona Senior Center Association is a rich resource available to you, connecting you with resources and activities geared toward the senior citizen here in Mesa and surrounding areas.  Just search on their website for resources near you.
Library Events
The library system in Mesa is so much more than books to borrow! Each library branch has a list of events, in-person and online. Check out the latest calendar here. The library also offers a homebound option, extending library services to those who cannot get out to one of the branches.  
The city of Scottsdale also boasts a public library with much to offer. They have several branches that lend books and audiobooks and offer events throughout the year. Check out Universal Class and other education services offered through the library system.
Meetup
If you are looking for a one-stop shop online for finding a group that shares your hobby or activity, Meetup is it. You can search within a defined radius and find people who like what you like. Everything from a book club to a shopping excursion with new friends is possible on Meetup. Start your group if you don't find the right one. 
Travel
If you love traveling and are looking for a travel club designed for adults 55+, check out Kindred Tours. Designed for solo, couple, or group travelers, Kindred Tours offers everything from local trips to international travel. It's a great way to meet others who share your love of adventure! Look for your next trip on their website and be ready at the pick-up point. 
No matter your style, there is something for you in the Scottsdale and Mesa areas. Go with friends or find a new group of friends to enjoy an adventure or share in a hobby. For more information on how we can assist you in your daily activities, reach out to us; we look forward to meeting you!