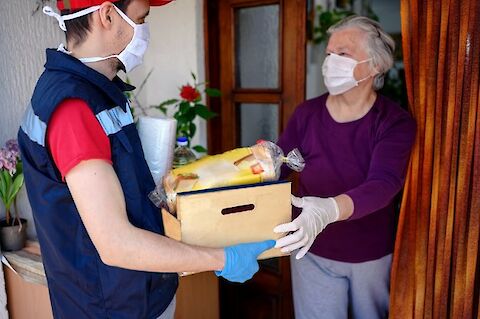 Are you dreaming of a worldwide getaway to a different, possibly exotic location, far from Lancaster County? Have you had travel plans canceled because of the current COVID-19 health crisis? Well, rest assured that there is still a way that you can go on a worldwide tour without ever leaving your living room... well, sort of.
If you are bummed about missing out on travel or are just looking to go on a culinary tour of the world, you have come to the right place. Universal Yums offers its subscribers a fun box of snacks each month that originate in a different country.
You Get to Visit a Different Country Each Month
Subscribers to Universal Yums will get to enjoy delicious sweet and salty snacks from a different country each month. You will sample some of the country's favorite snacks and vote on the ones that you think are first and second best, as well as the weirdest (yet most delightful) snack in each box. You will experience rare flavors that are not available in your local supermarket and try snacks that you won't find unless you travel around the world!
3 Different Subscription Box Options
You can choose from three different subscription box options to determine how many snacks you want to receive each month.
Yum Box: Your Yum Box will include 6+ snacks in every box, as well as a 12-page booklet full of trivia about the country that the box is from to enjoy while you eat your snacks.

Yum Yum Box: Your Yum Yum Box will include the 6+ original snacks in the Yum Box plus six additional snacks from the country that is featured that month. You also get a 16+ page booklet full of trivia and games about that country.

Super Yum Box: Your final and largest subscription box option is the Super Yum Box. You will get to enjoy every snack in the Yum Box plus eight additional snacks to try. You will also get a 16+ page booklet full of trivia and games about that country.
While the Yum Yum Box is the most popular option, you select the box that fits your style. You can subscribe for a one, three, six or 12-month period of time. The longer you subscribe, the more money you save.
What Snacks Can I Expect?
Every month your Yum Box will include a thrilling blend of both unique sweet and salty treats and snacks. You can try salty treats like Pickled Onion Rings, Onion Cassava Crisps or Adobo Corn Nuts. You will enjoy sweet treats, such as Rhubarb Custard Chews, Banana Coconut Rolls and Toasted Rice Shortbread.
No matter what you crave, there is sure to be a snack in your Yum Box that will make your taste buds dance and your mouth water!
What Countries Do We Visit?
Every month takes you (and your taste buds) to a new, exciting location from around the world. For example, in 2019 we visited exotic destinations such as Italy, Ukraine, Israel, South Korea, Colombia, Indonesia, Turkey, Greece, Austria and Hungary. So far, our journey in 2020 has picked up right where we left off in 2019, including tasty trips to more exotic locations such as Poland, France, Brazil, Philippines, UK, Thailand and Egypt.
The question is: Where we will go next?
Only time will tell! If you want to be part of our great snacking adventure to our next exotic destination, subscribe for your very own Yum Box today!
Senior Helpers loves to see older ones enjoying fun activities available in their homes and communities throughout Lancaster County. For more information about what's available in Ephrata, Lititz, Mount Joy and the surrounding areas, contact us. We all want to remain engaged and enjoy activities safely at home during this time, and we are helping seniors do just that!