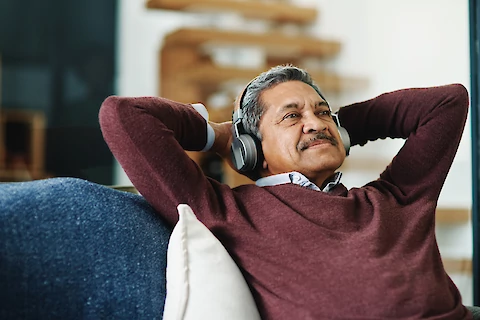 Podcasts Seniors Will Enjoy
As your loved ones age, they may develop conditions which affect their physical or cognitive abilities, limiting them from engaging in the hobbies and social functions that they used to. However, this doesn't mean that they can't engage in purposeful activity that's geared directly toward them. We live in an exciting time when caregiving and technology go hand in hand, and there are many resources out there for you and your loved ones. Podcasts allow seniors to pursue their interests as they age in place happily and gracefully.
What is a Podcast?
Don't let the term "podcast" be off-putting. A podcast is simply a radio show delivered via the internet. While content creators use updated technology to deliver their product to listeners, podcasts follow the familiar and easily-accessible radio format that many seniors grew up with. New, exciting topics delivered in a familiar manner are the perfect way to help your loved one age in place successfully.
Below are five of our favorite podcasts for seniors.
1. This American Life
If your loved one has spent any time listening to public radio, they should be familiar with This American Life. Hosted by Ira Glass, This American Life has been on the radio since 1995, and the podcast is a continuation of the show's 25-year tradition. Each hour-long show contains a handful of stories from around America, with a new subject each week. The tone is hopeful, inspiring, and educational.
2. Stuff You Should Know
Stuff You Should Know, which has been around since 2008, is based off the popular website How Stuff Works. Each week, the hosts take a deep dive into a subject, explaining in detail everything about it and how it works. Topics including science, business, finances, and even the human body. Your loved one will walk away from Stuff You Should Know with a deeper understanding of the world around them.
3. Car Talk
This popular and long-running show aired on NPR from 1977 until 2012. Car Talk mixes good, solid advice about car repair with a liberal dose of humor. With thousands of episodes to choose from online, Car Talk offers a mix of previously-unreleased content and classic episodes.
4. Planet Money
Planet Money is another classic NPR radio show. It first debuted in 2008 during the financial crisis and ensuing recession. The aim of the show is to explain complex financial issues in relatable terms. This podcast is perfect for seniors who want a deeper understanding of international finance.
5. Stuff You Missed in History Class
This one is for all the history buffs out there. Stuff You Missed in History Class is another How Stuff Works property. This podcast focuses on obscure historical details, illuminating the darker, little-known corners of our shared history.
Providing Meaningful Senior Companionship
For loved ones who require in-home care, participating in their favorite activities might not always be feasible. Podcasts provide a great way to supplement senior companionship. For more ideas on how to fill your loved one's days with joy and learning, follow Senior Helpers of Boston.