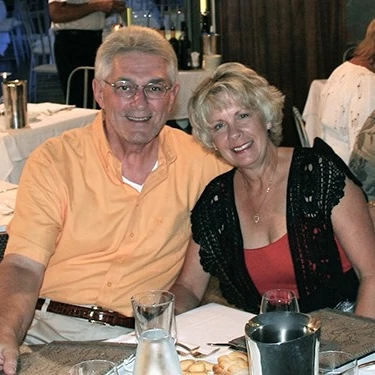 Our History
Senior Helpers was founded in 2002 by Tony Bonacuse with the help of Peter Ross after their firsthand experience in caring for their respective family members. Tony and Peter identified a need that was not being filled properly by the other companies. They realized most seniors would prefer to age in their own home rather than move into an unfamiliar institution. Unfortunately, the options available to most seniors were very limited. Most seniors did not have access to well-trained, dependable and affordable in-home care. This was the mission-driven spark that started Senior Helpers.

The first office opened in Baltimore, and quickly developed a reputation for delivering excellent in-home senior care with their well-trained staff of professional caregivers. Based on the success of the Baltimore location, the company began to expand. Over the past 13 years, the Senior Helpers family has grown to include a network of more than 300 locally owned and operated franchises across the United States.

Senior Helpers of Overland Park was proud to join the system in 2010.  Like every other owner, we too are fully-committed to the original goal of providing dependable and affordable in-home care with well-trained caregivers. Nothing is more important to us than being the best available resource for seniors and families in our community.
Lou and Carol are proud to be associated with Senior Helpers, a national leader in non-medical "in-home" care offering loved ones personalized service as an alternative to facility living, if desired.
Lou spent many years in senior level management in the packaging industry, and Carol contributed nearly 20 years to the airline industry in HR and flight services. They moved to Overland Park in 2003 and made it their home when Lou took the position of VP of Plastics, Films and Flexibles manufacturing with an international packaging company, whose North American headquarters is located in a KCK suburb.
When confronted with another potential relocation halfway around the world, Lou and Carol decided against uprooting themselves again. (They will jokingly tell you how it is easier for them to tell you where they haven't lived than where they have). Because of their desire to stay in Overland Park, Lou opted for early retirement, and we embarked on a new career path in 2009.
Lou sought to align himself with another local firm that could take advantage of his business experience and background, while also minimizing extensive travel and the potential for relocation. Many opportunities presented themselves, but nothing quite matched what Lou and Carol were searching for.  During their search, they reconnected with a former colleague who had departed the corporate world to pursue a different business direction - Senior Helpers®! He shared his personal involvement with Senior Helpers® and Lou and Carol had their interest piqued! This led to an in-depth evaluation of the industry and extensive due diligence to ensure the business aligned with their principles, beliefs, education, and business experience.  Luckily, the location was available for acquisition, and in December 2009, they acquired Senior Helpers® of Overland Park.
Senior Helpers Overland Park opened its doors 3 months after purchase with both Lou and Carol wearing the multiple hats associated with the business. This has given them a unique perspective of what their caregivers go through, what the clients require, and how the families deal with the needs and expectations of care for their loved ones.
Owning their own business comes with its challenges and heartache, but the gratification that comes from knowing others are being helped and cared for on a daily basis is immeasurable! Lou and Carol have been so blessed by having Carol's parents, at the age of 92 and 87, still living their own life, healthy and independent. They now have a deeper understanding of how many families were not so fortunate.
As is the case with other Senior Helpers® locations, we at Senior Helpers conduct a detailed evaluation of every new client's situation which helps determine the level of individualized care required. The appropriate team member is then selected based upon the evaluation. All caregivers go through a rigorous interview process, including detailed reference and background checks. All our caregivers are Senior Helpers® employees, meaning they are fully insured and bonded. Our caregivers come with skills acquired over years of experience in caring for others.  We supplement those skills with training in dementia through the Senior Gems® program, Parkinson's, and other skill modules available from within our Senior Helpers® University (SHU) library.
Our mission, simply, is to provide the best service we can to our clients and offer positive educational exposure for our caregivers, who have chosen Senior Helpers® to continue their career, while sharing their experience and skill with us along the way.
Our team has grown to six team members, and thirty-one caregivers. We have been lucky to serve hundreds of seniors in our community over the years, and we are committed to continuing to provide uncompromising levels of care to all our families.