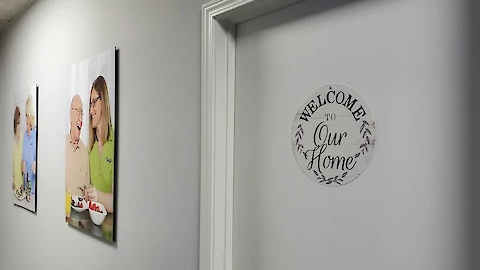 When Jeff Rigler, Senior Helpers of Overland Park owner, was looking to make a career change and evaluating business opportunities, he asked himself 'Would this business inspire me to get up every morning knowing that I'm making a difference?'". After doing his research and seeing and hearing the impact that in-home care made in the lives of local families, he knew that Senior Helpers was the right move for him. 
With an extensive background in human resource management, this is one area that has shaped Senior Helpers Overland Park's approach to caregiver orientation and training.
"I know what bad training looks like, and I know what boring training looks like," Rigler said. The Senior Helpers' Center of Excellence aligns perfectly with our approach to caregiver training.
We know that professional in-home caregivers usually have a passion for learning and improving their skills, but we also realize that what we offer here can benefit the community as a whole...family caregivers as well as those working in other areas of health care or with the aging. We are happy to create and share an environment where anyone can learn and build their skills to meet the needs of our senior population.
The result is a truly interactive learning experience with the tools and resources to continue to provide compassionate care and improve the quality of life for our clients, their families, and our employees. Come see this unique training space for yourself!
For Caregivers: 
New caregivers undergo a detailed orientation process in the Center of Excellence, including a hands-on skills assessment. Current caregivers receive specialized skills training and exercises that they feel confident and knowledgeable in the support they provide to our clients throughout Overland Park and surrounding areas.
For Families: 
The center provides the opportunity to experience and practice real-life scenarios that they face every day. Caregivers develop the confidence to safely perform essential skills for their loved ones. Educational talks and support groups are available to families to help them better understand their loved one's diagnosis and feel supported.
For Industry Professionals:
The Center of Excellence is often used to welcome our referral partners and other industry professionals during networking events and educational lectures. Tours of the center and Risk Assessment Activity events are offered to share how Senior Helpers is committed the best care for our clients and training opportunities for our caregivers.