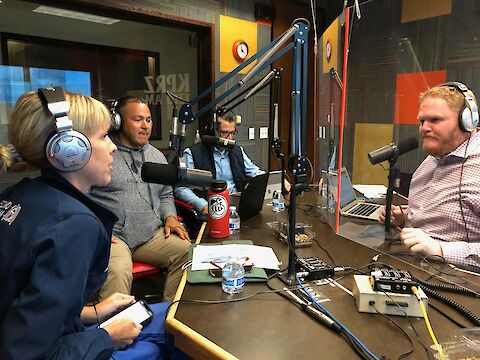 Our very own Cassia Yi, APRN, MSN, CCRN, CNS, as well as Randy Bartosh, head of research for PBHS, joined the Healthcare Corner podcast to discuss Smarter Homecare.
Listen here to learn more about how our LIFE Profile assessment for hospital-to-home transition can help to improve you or your loved one's quality of life, reduce hospitalization risk, and support successful aging at home.
 
Cassia Yi, APRN, CNS, MSN, CCRN, CNS
Caregiver Mentor/Owner Senior Helpers East San Diego
Cassia received her Bachelor of Science in Nursing in 2005 from Hawaii Pacific University. She moved to San Diego in 2007 to work as an ICU nurse at UC San Diego Health.  In 2013 she received her Master of Science in Nursing at Point Loma Nazarene University, becoming a board-certified Clinical Nurse Specialist (CNS) soon after.
Her CNS credentials highlight an expertise in nursing mentorship, research, education, and consultation.  Some of Cassia's proudest accomplishments at UC San Diego Health include:  Founding or chairing the Palliative Care Committee, serving on the Advanced Care Planning Committee and Pain Management Committee, being a Bio-Medical Ethics consultant, and receiving the 2019 Advanced Practice Nurse of the Year award.  
Cassia and Jesse have two beautiful children whom they enjoy raising in the San Diego sun!
Randy Bartosh
Head of Research PBHS
Randy is the head of research for PBHS (Performance Based Healthcare Solutions), which he founded in 1999. Over the course of the last twenty years, Randy has led applied research collaboratives with 280 care organizations involving over 75,000 patients. The research has been focused on categorizing and quantifying the outcomes patients want and need to achieve in order to be successful. He is also a board member of the RIGHTCARE foundation, which is using advanced methodology for community-based paramedicine programs with fire departments and senior ministry efforts around the country.