Skip main navigation
Serving East San Diego and the surrounding areas.
Serving East San Diego and the surrounding areas.
Past main navigation
Contact Us
Meet our Caregivers
Meet the Senior Helpers East San Diego Team
Ms. Marcela
Ms. Marcela is a working mom who was once a ballerina in Mexico. She is graceful, sweet, and affectionate. Our Seniors often request her because she is a gifted Caregiver.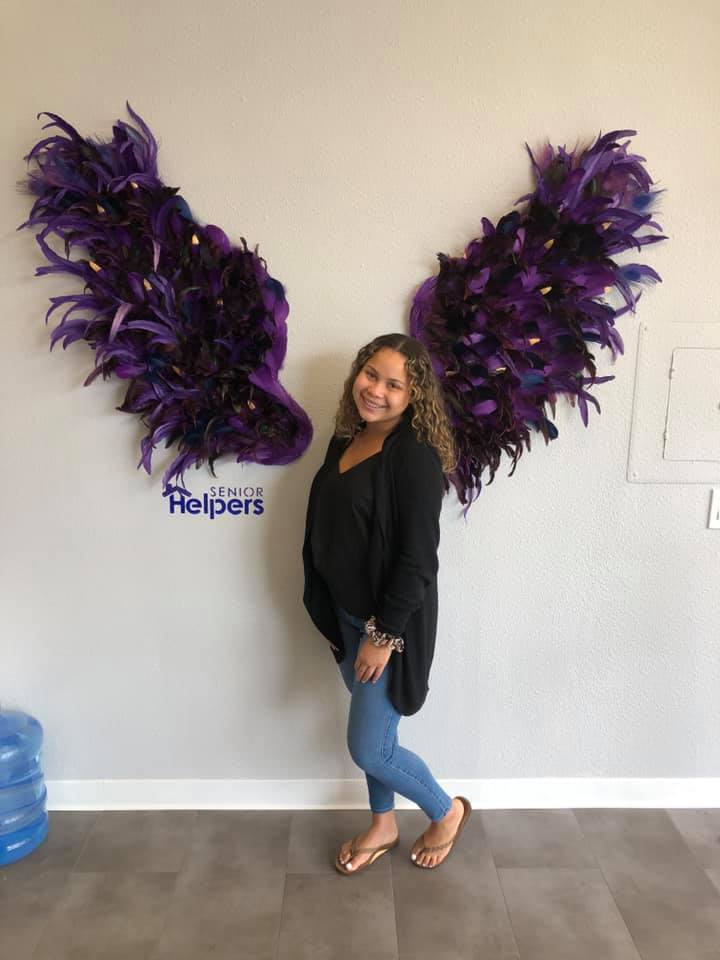 Ms. Reyanna
Ms. Reyanna is hard working and currently in school to go into Occupational and Speech Therapy. This stems from her time caring for a family member with needs. By hiring her, Senior Helpers has made a commitment to her training, experience, and career mentorship so that when she becomes a licensed Occupational Therapist, we will be there, cheering her on.

 
Ms. Brandy
Ms. Brandy brings fun and sass from Louisiana! She has years of Caregiving experience and a magnetic personality. Her Southern Charm and humor brightens the room and warms the heart.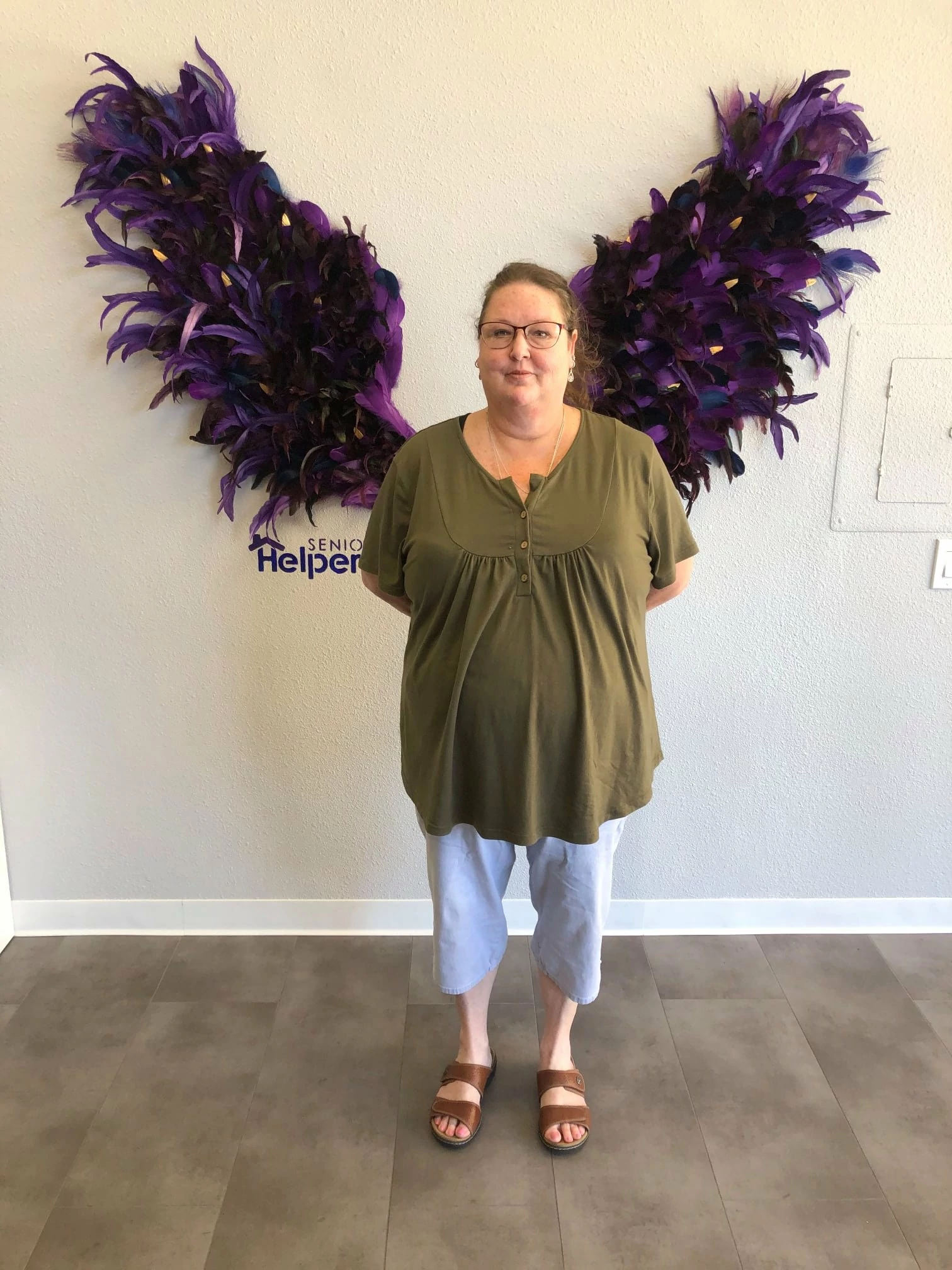 Ms. Tammi
Ms. Tammi is hardworking, motherly, and confident. She has 37 years of Caregiving experience. Thirty-Seven! She is ready to begin her 38th year (and beyond) of Caregiving with us and we are ready to be amazed.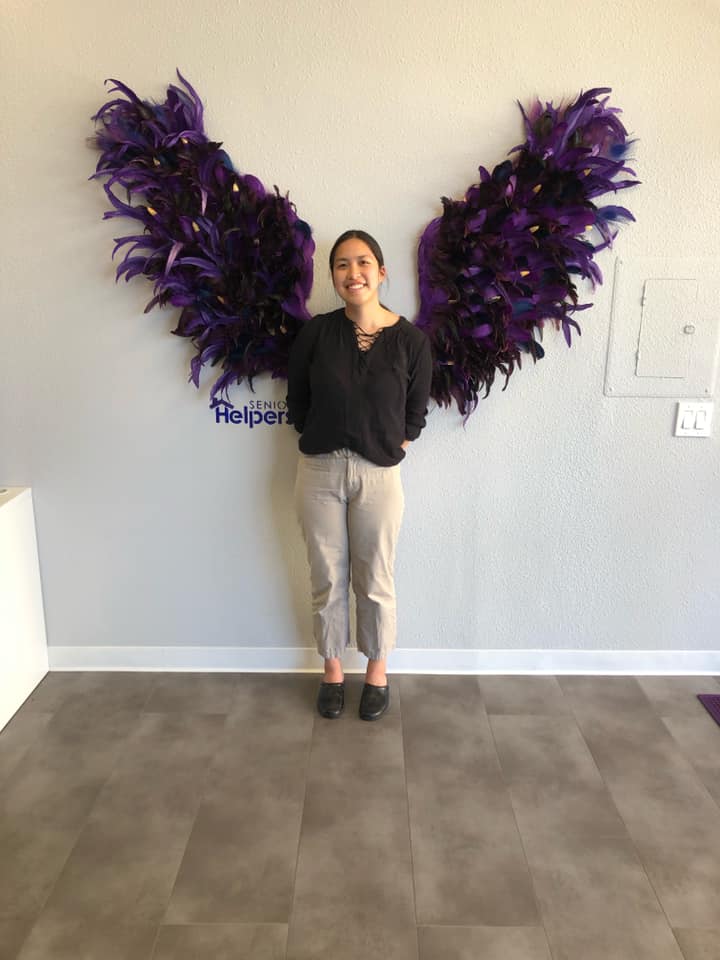 Miss Deborah
Soon-to-be-Nurse Deborah is here to keep you safe and independent in the comfort of your home!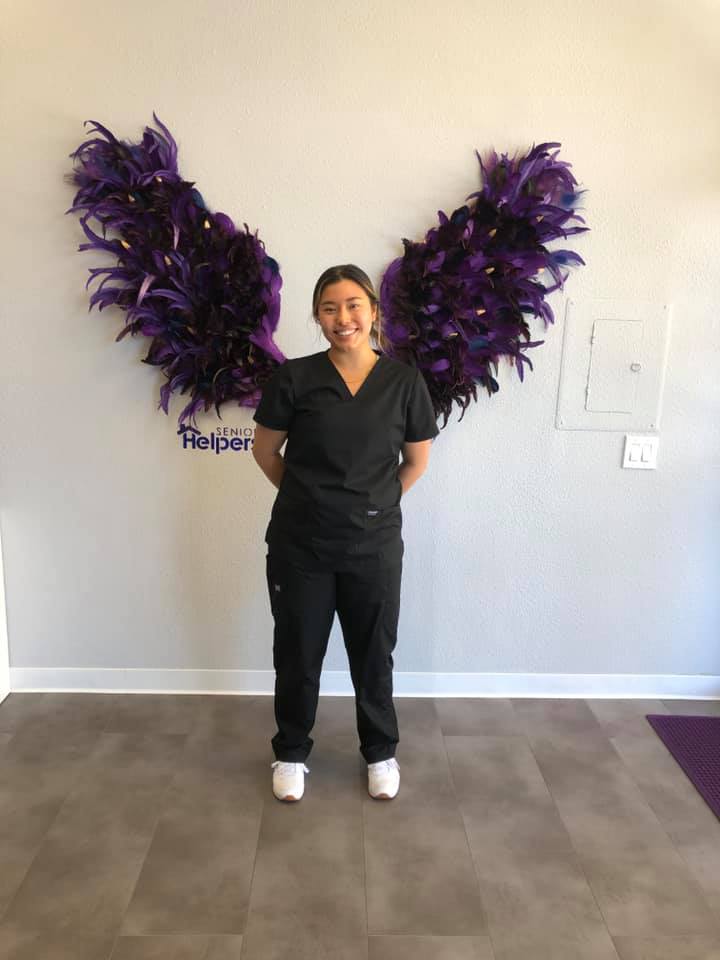 Miss Alyssa
Soon-to-be-Nurse and Caregiver Alyssa is a tour de force. She is not only an awesome Caregiver, but she also plays rugby for San Diego State University! She is one of our most accomplished and exciting Caregivers.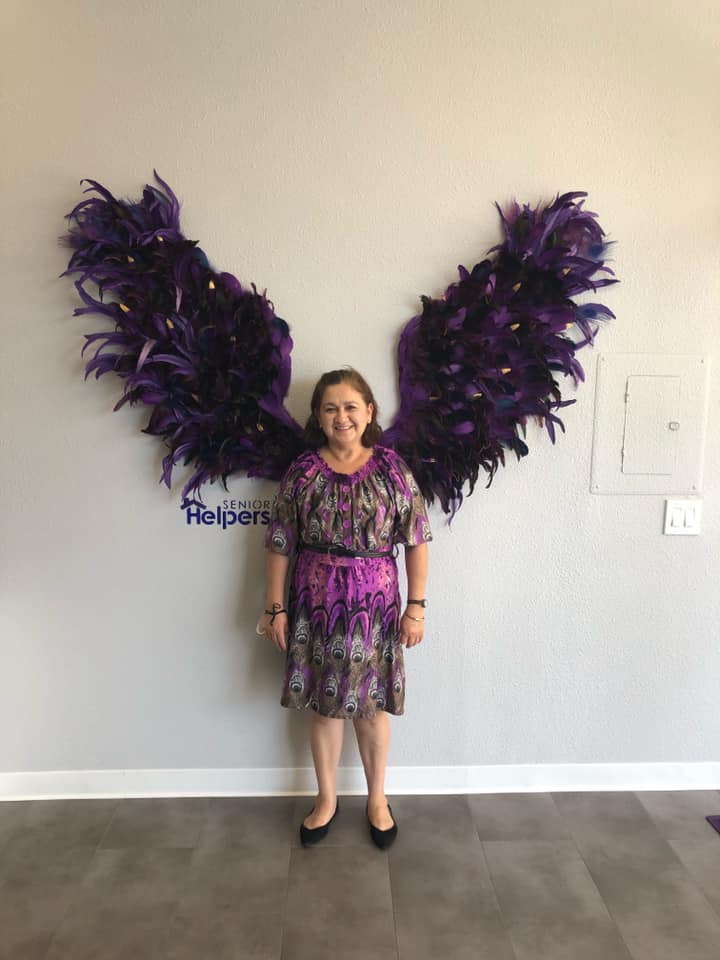 Ms. Vertugo
Ms. Vertugo is a loving grandma looking to expand her sweetness and caregiving to others in her community. We are lucky to have her and you will be too when she comes over for a visit.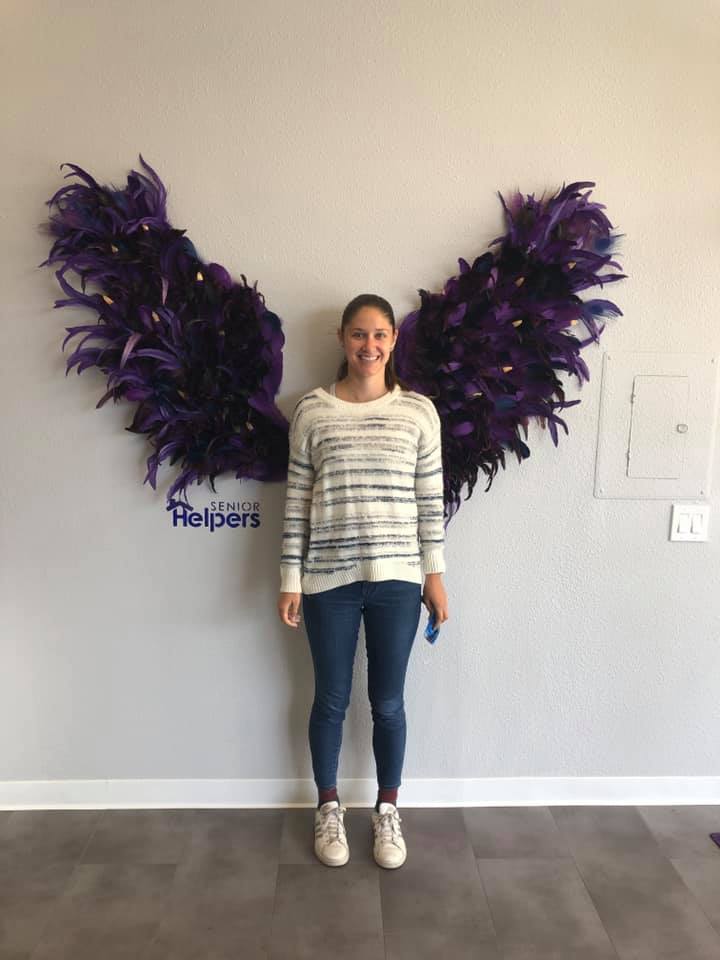 Ms. Gonzalez
Ms. Gonzalez is a soon-to-be nurse that is going places!  Warm, kind, ambitious, she is looking for nursing career guidance and experience with us — and we are ecstatic to provide her with both.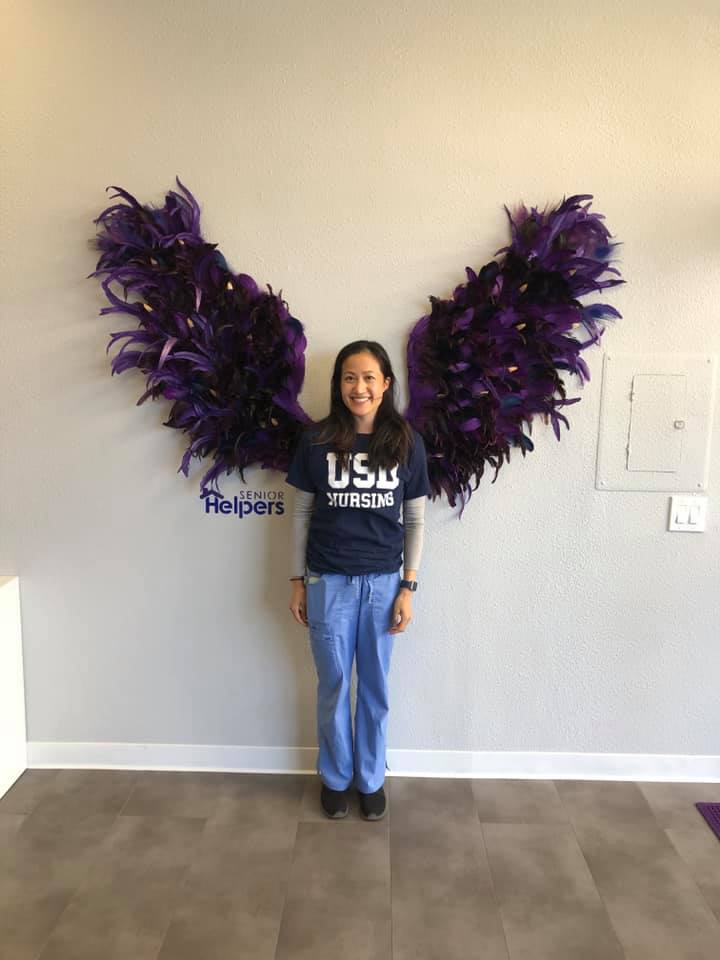 Ms. Leslie
Ms. Leslie is going places! She is a USD nursing student filled with compassion and energy. She is a future Doctorate in Nursing and we, at Senior Helpers, will do everything we can to help make this happen.
Ms. Brandye
Ms. Brandye has years of Caregiving experience and on top of that, she is a Military Spouse! Why do we love Military Spouses, you say? They are:
Natural Caregivers
Roll with the punches
Flexible
Dependable
Team players
Senior Helpers East San Diego works closely with MSEP (Military Spouses Employment Program) because military spouses GET IT DONE. Thank you, Brandye, for YOUR Service, we won't let you down.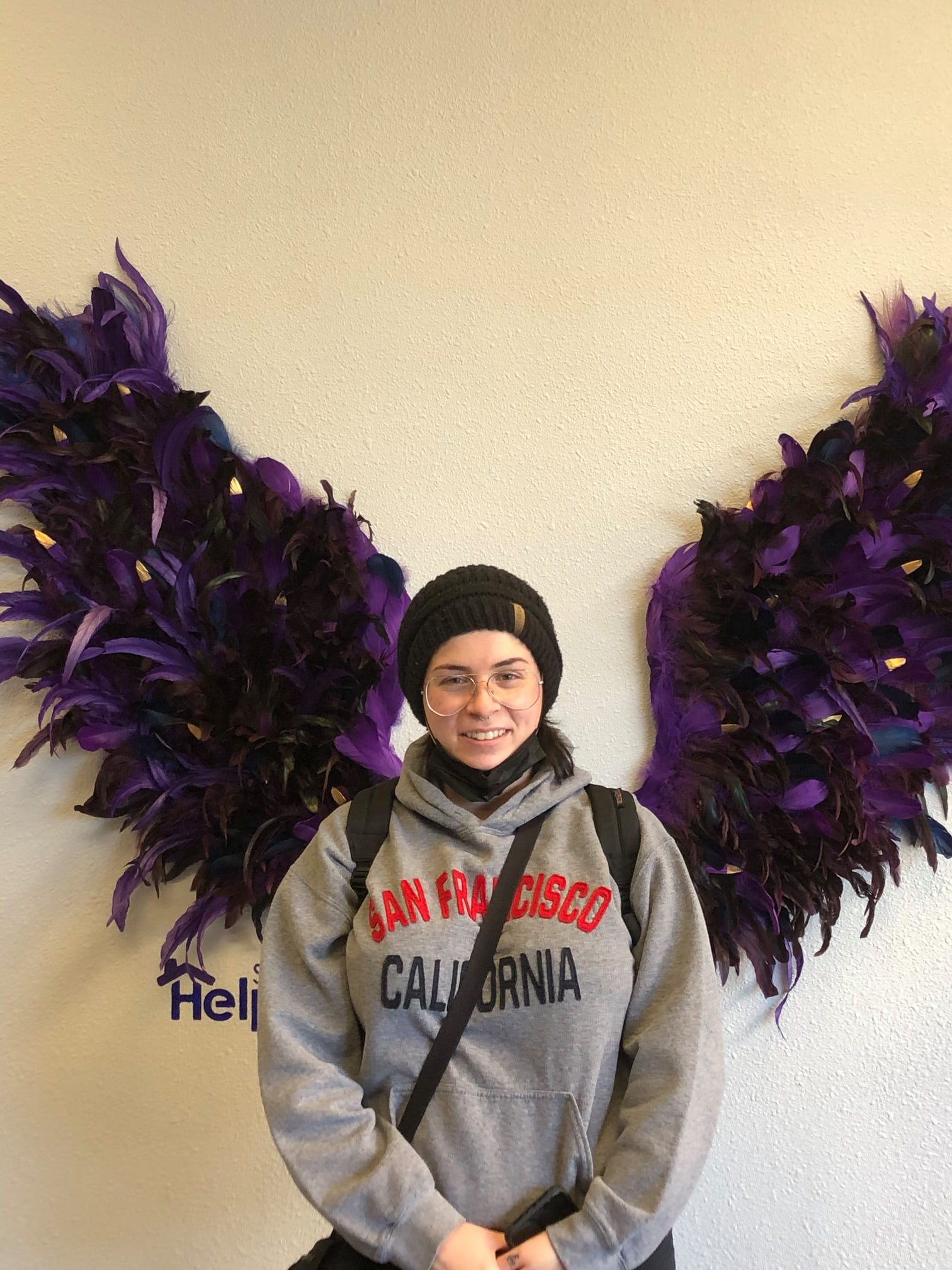 Ms. Stephanie
Ms. Stephanie is in the Navy, transitioning to civilian life. Did we say that we LOVE OUR MILITARY HEROES?? She has planted her Caregiver roots with our agency with purpose and drive. Thank you for your Service, we will not let you down!
Mr. Kyle
Mr. Kyle is a professional lacrosse trainer/coach. For all you West Coasters that don't know, lacrosse is a sport where two teams score by flinging an unnecessarily hard rubber ball into an opponent's goal, using lacrosse sticks which look like sporty fishing nets. To be honest, we at Senior Helpers don't not know lacrosse - BUT we know a good Caregiver when we see one. Kyle is personable, caring, and filled with charm.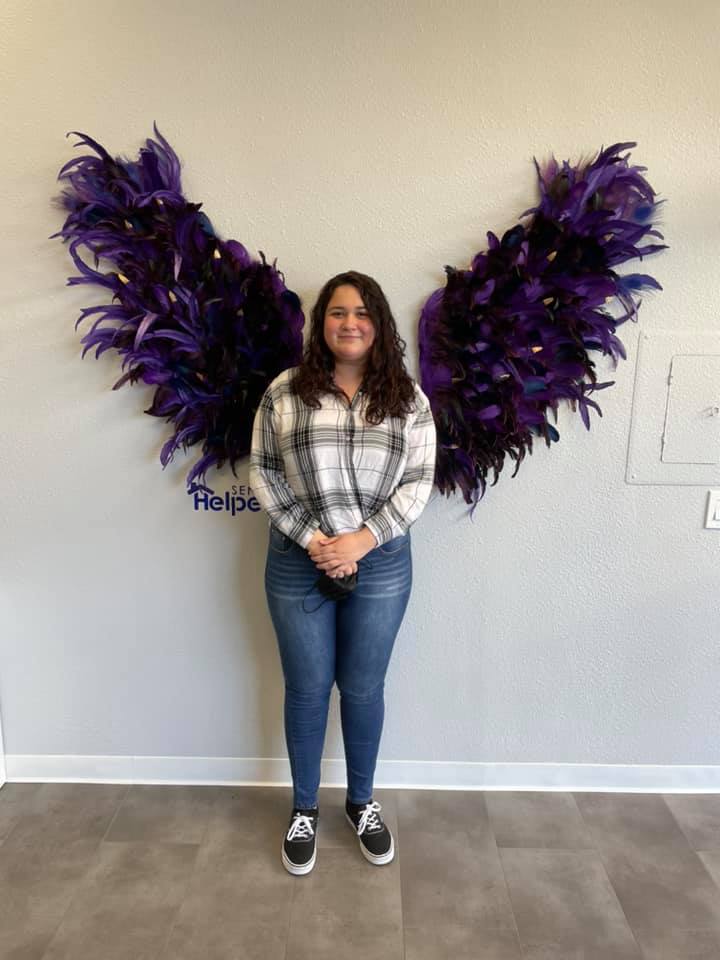 Ms. Morrigan
Ms. Morrigan is charming with her willingness to help and her bubbly personality. She is a ranch girl at heart, with a love for horses that equally matches her heart for our Seniors. Our Seniors have asked for her by name – a testament to her gift as a Caregiver.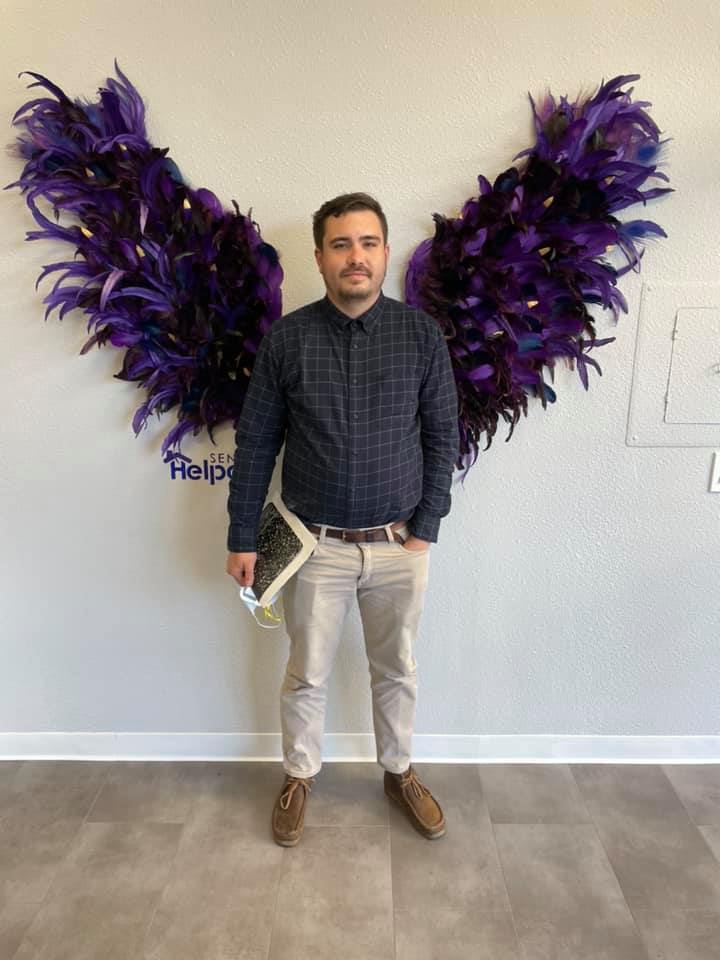 Mr. Daniel
Mr. Daniel is a neighbor — seriously, he lives down the street from our office. He recently moved from New York and is the definition of calm, cool, and collected. On a number of occasions, he has used his quick reflexes to prevent our clients from falling. Incredibly dedicated, incredibly professional.
Ms. Molly
Ms. Molly is a Spirit after our own heart! A licensed CNA, we caught her in the act of Caregiving in the field and immediately offered her a position. She is also pre-med! Dr. Jesse Yi's eyes lit up to the sound of this and we at Senior Helpers will do everything in our power to enable her future to come true.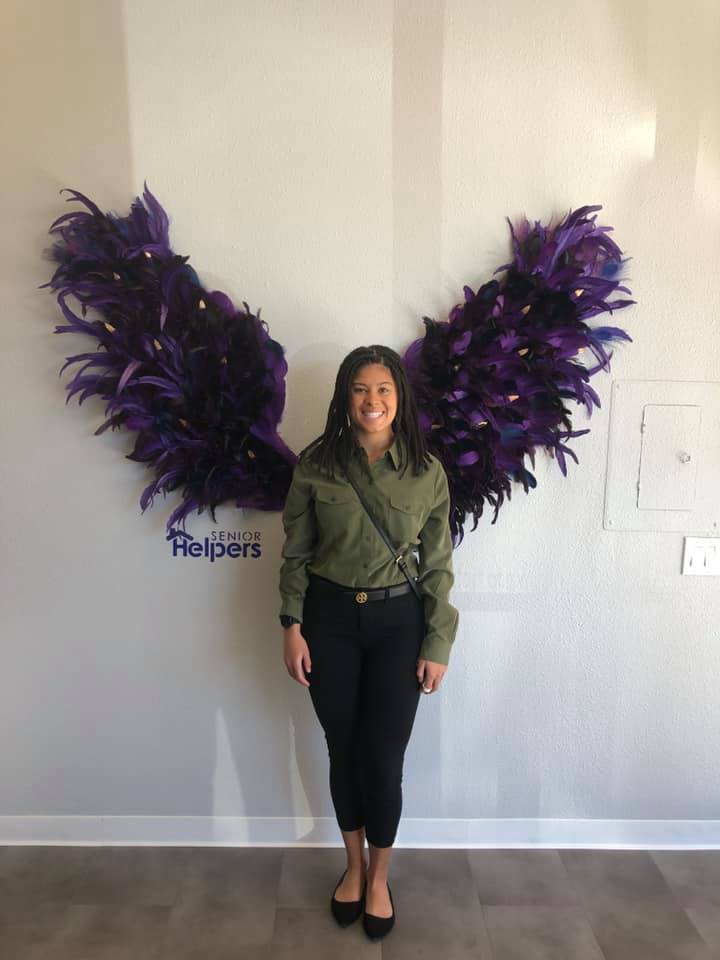 Ms. Jasmine
Ms. Jasmine is an amazing Nursing student looking to gain some experience in a one-on-one setting. She takes on all assignments, big and small. She is also a licensed CNA, which made hiring her all that much easier.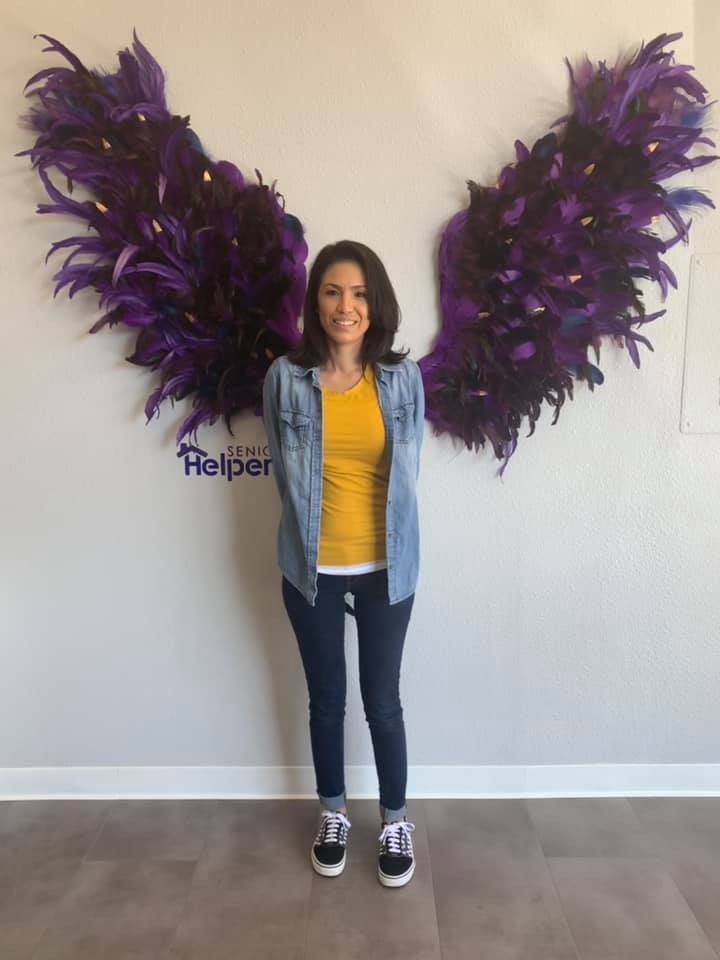 Ms. Gabbie
Ms. Gabbie is tested tough. When she told us she has been homeschooling her kids during the pandemic, we knew immediately that she was a force to be reckoned with — and a Caregiver we wanted on our side. She is practical and caring, warm with a gifted mother's touch.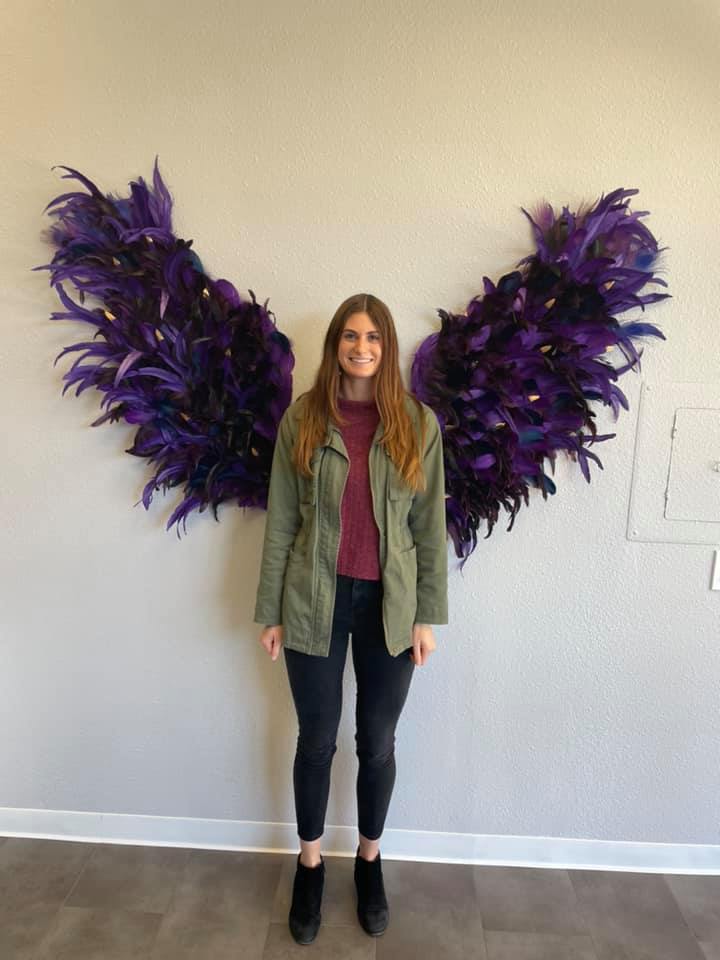 Ms. Allison
Ms. Allison brightens everything she touches. An aspiring nurse currently in nursing school, she joined Senior Helpers looking for Caregiving experience and mentorship. And as a physician and advance practice nurse led agency, we are committed to do just that.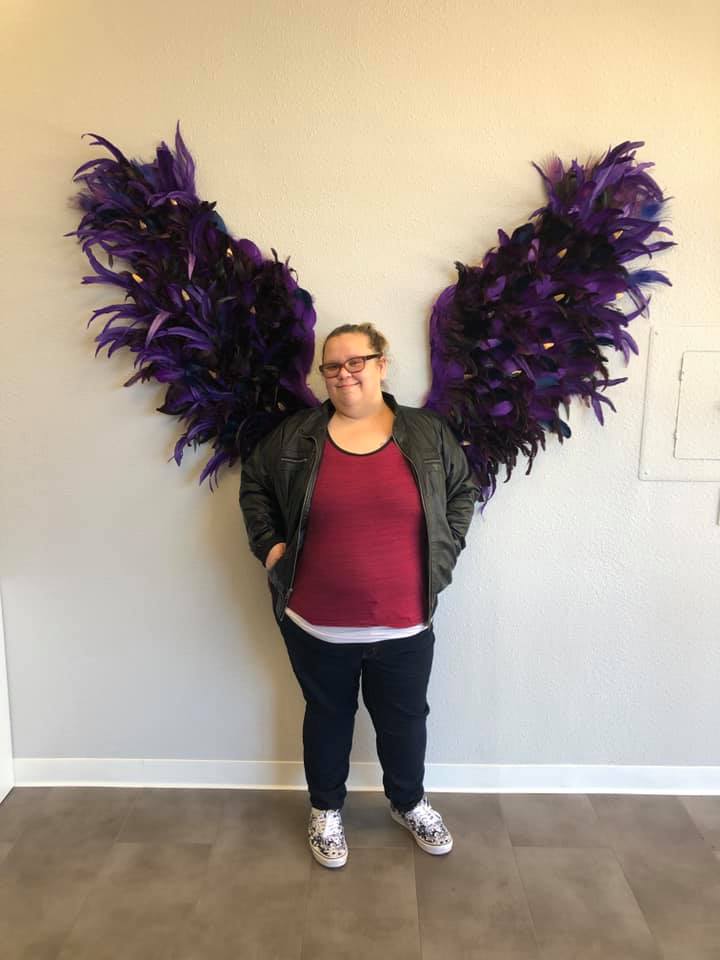 Ms. Catherine
Ms. Catherine is the John Henry of our Senior Helpers. She is gifted, hardworking, and rises to all challenges. On top of that, she likes to mentor other Caregivers! C'mon now!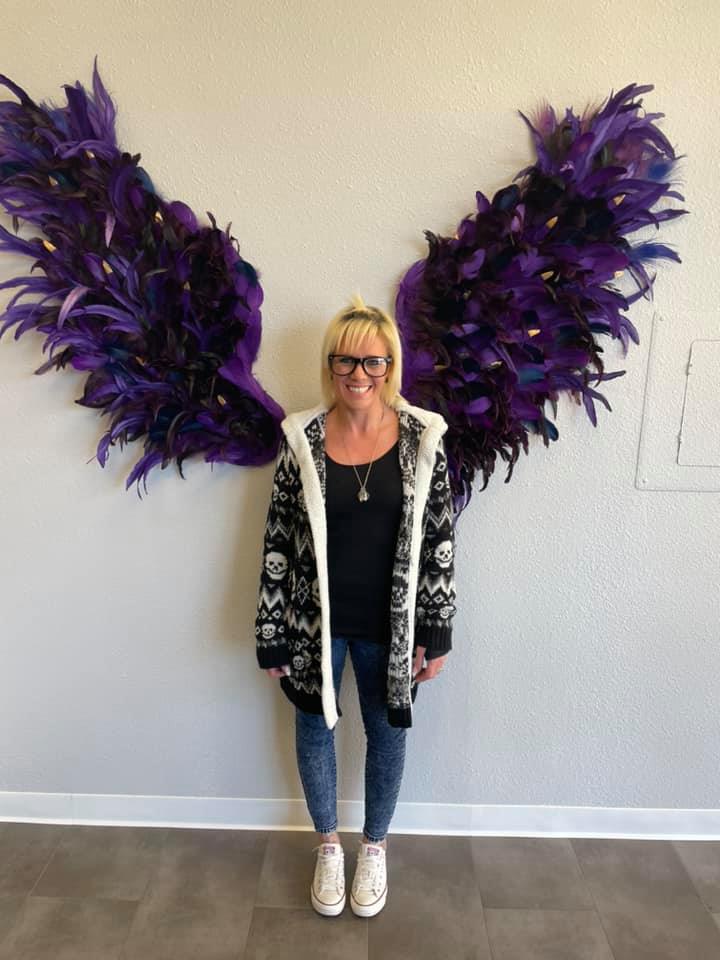 Ms. Lauren
Cue the power rock solo! Ms. Lauren is edgy, fierce and so so fun! She knows the value of a good Caregiving and her heart for Seniors deserves the highest of Fives!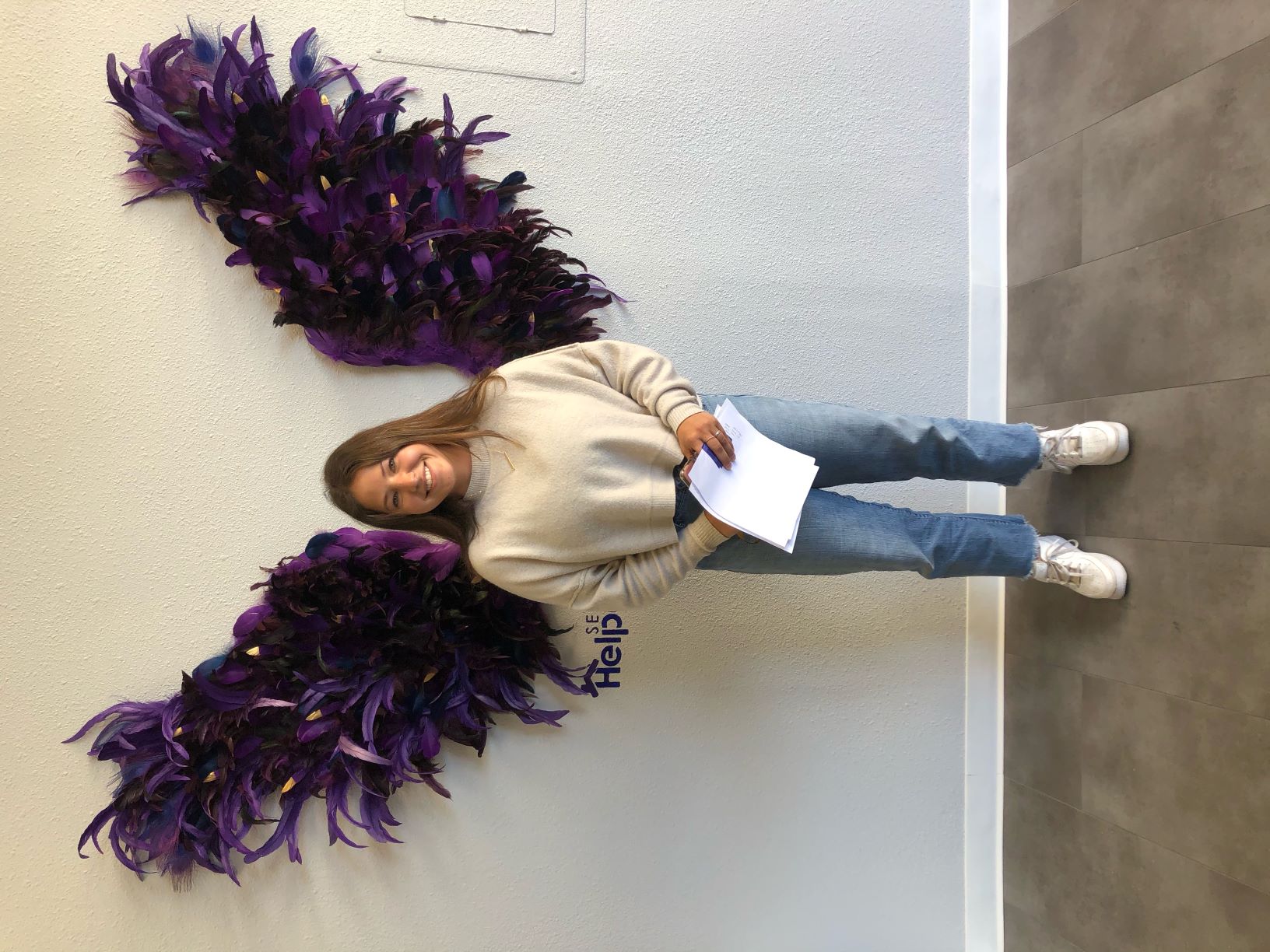 Ms. Hailey
Ms Hailey is a driven undergrad who has dedicated her education and her future in a career in medicine.  She seeked us out because she heard that we mentor our Caregivers to their next careers in healthcare.  We love her spirit and know our Seniors will too. #seniorhelperseastsandiego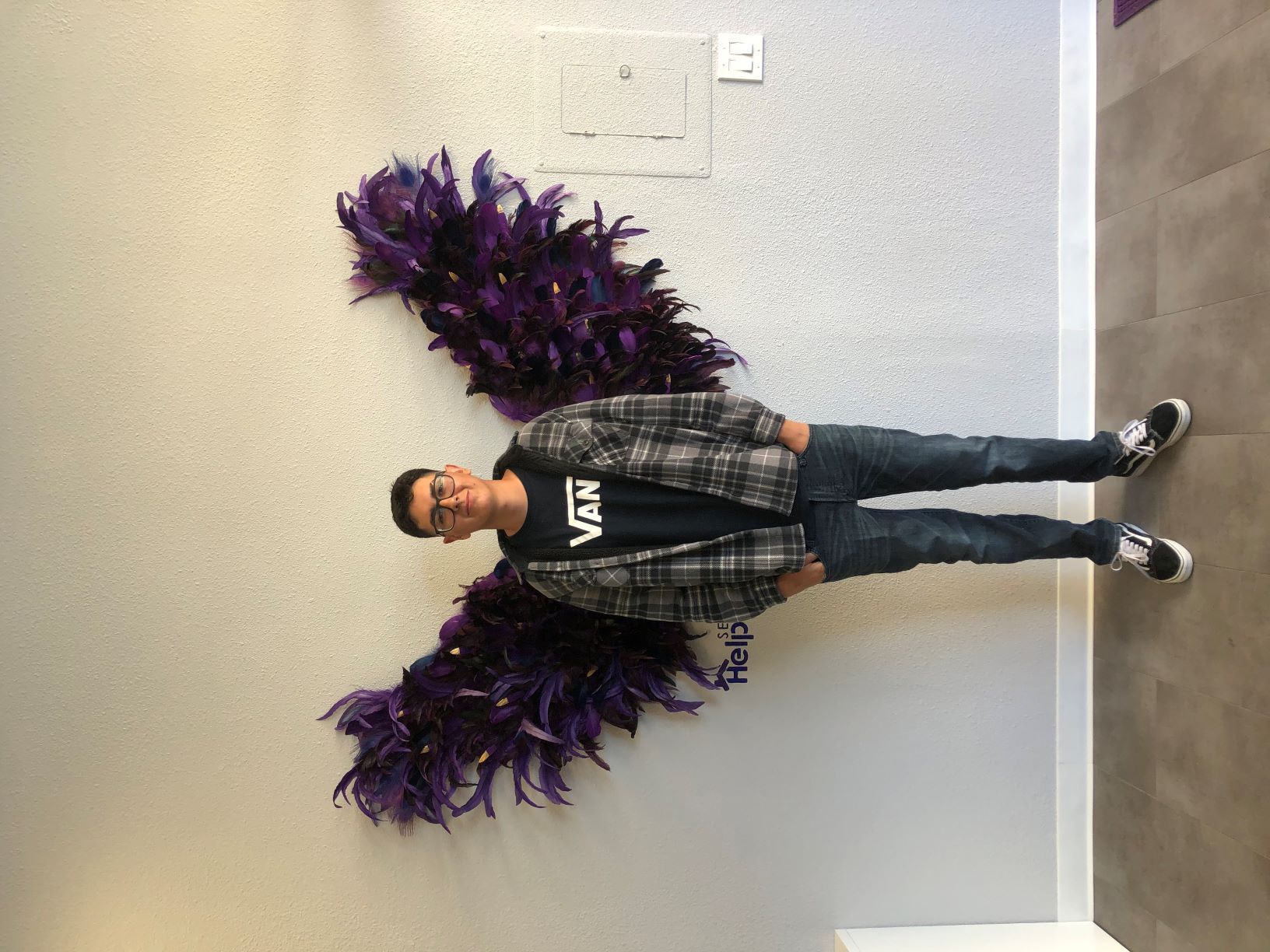 Mr. Christopher
Mr. Christopher is a nursing assistant who has many family members working in healthcare.  In fact, his dad works closely with Dr. Yi, one of our owners.   His path towards healthcare started with an enriching experience caring for this grandmother and his love of Seniors has only grown since then. #seniorhelperseastsandiego
Ms. Shelzey
Ms. Shelzey spent the last year working at Sharp Grossmont Hospital, helping with their COVID response team.  She loved helping calm patients in their time of need. Now that the hospital's pandemic response has eased, she looks to extend her giving arms as Caregiver with us. #seniorhelperseastsandiego