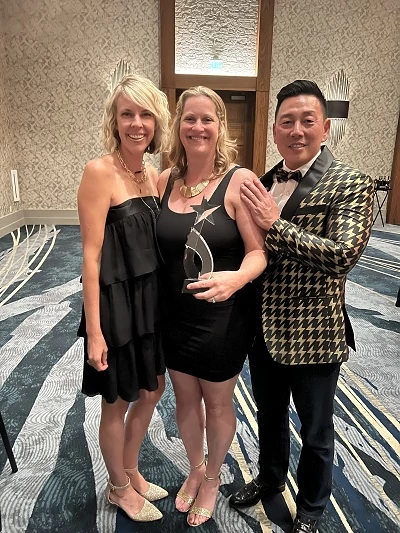 September & October: The WHY Behind the Work
Senior Helpers East San Diego was humbled and honored this past month by receiving the 2022 Rookie of the Year Award from Senior Helpers Corporate at our annual conference in Denver.  Going to the national conference for the first time filled us with affirmation and confidence that we are in the right industry!  There were so many motivated entrepreneurs devoted to helping Seniors in their community.  Maureen, Cassia, Star and I left conference renewed and empowered to bring the spirit of service back to San Diego.
Fall is finally here and after a long summer heat spell in San Diego, it looks like the Autumn cool is finally upon us!  Seneca and Benson are busy in school and after school activities.  Both go to jiu jitsu practice three times a week and they will start gymnastics soon as well.  As we grow Senior Helpers and other businesses in our lives, it feels right and necessary to come home to these kids.  They remind us of why we hustle – why we do what we do.  Because in the end, it comes down to family and leaving a legacy for them to take on when they grow into adulthood.