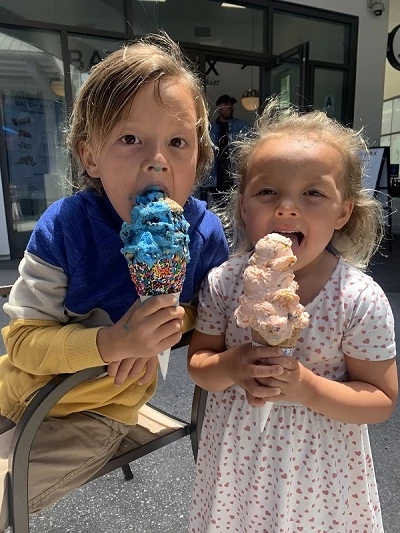 May: The WHY Behind the Work
This month, I would like to showcase the correspondence of one of our most gifted Caregivers.  Ahmed is a rare breed of human:  compassionate, driven, healing.  He treats his clients with such dignity and honor that his name at the office has become synonymous with respect.  His clients adore him and so does our staff.  Keep up the incredible work, Ahmed!
Sent: Tuesday, May 3, 2022 8:54 PM
To: Catherine Swiderski (Caregiver Supervisor) 
Subject: Senior Helpers care
Mr. J is one of our clients in his seventies. The gentleman was depressed after the departure of his wife's soul.  He lost 50 lbs in a few months.  His wish was to get back to his normal mood and gain weight. Now with our care,  Mr. J is enjoying royal jelly with toast in the morning.  He loves the habit of SIPPING infused water (Lemon,  Mint, Rosemary, Chia Seeds,...) all day long. Lavishly,  he indulges in a ground seven seed mix (flex seed, sunflower , pumpkin, chia, milk thistle, hemp heart, poppy, and black seed). He likes this (the Omega & Fiber mix ) in his  morning shake, with Collagen, Ashwagandha and berries. Reducing the acidity of drinking coffee daily, now he adores  herbal tea (turmeric, black pepper, ginger,cinnamon & lemon grass) with or without milk. Also he brews green tea.  He gets in the state of sensory immersion while inhaling peppermint oil with joy!  James soaks  his body-head to toes- with California Almond oil.  He loves bathing in the San Diego sun and listening to his favorite  music with his daily mix nuts and a single glass of red wine. It keeps him humming, singing and dancing with Billy Nelson (🎶On The Road Again🎶)Diet - Mediterranean Green leaves, Avocado, beans &legumes  and chicken and fish.  And using plenty of olive oil, black seed oil,  flax seed oil and pumpkin oil in his kitchen.  He adds Liquid yogurt, dill pickle, sauerkraut as natural prebiotic .🌞🌈 .  James is gaining weight.  His morning prayer Is: thank God i am alive and living my golden age in the Golden state ...with Senior Helpers care.