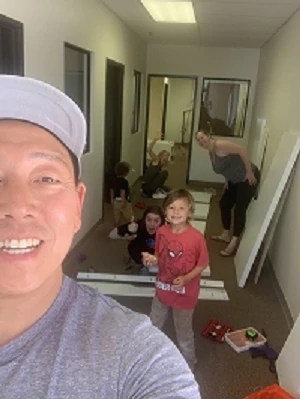 June & July: The WHY Behind the Work
Our Senior Helpers Poway Office is almost ready for business!  It has been an amazing journey to get to this point.  Our overhead sign is up and lit, and our tenant improvements (flooring and paint) are receiving their finishing touches, and we just hired a North County Recruiter! 
We are fortunate to be next door neighbors with the San Diego Blood Bank as well as a AAA office!  That means a lot of foot traffic, with people asking themselves, "Does my loved one need Senior Helpers?"  The answer is YES!
We are excited to finally have a base of operations to serve our growing North County Senior and Veteran population.  In our new office, we will conduct Caregiver Interviews, Orientation, and Education.  The office will also focus its attention to our North County Clients, providing them with dedicated staff to provide the warmth and attention our company is known for!
Senior Helpers
12640 Sabre Springs Parkway
Suite 111 (next to San Diego Blood Bank)
San Diego, CA 92108
If you are in the neighborhood, please stop by for a coffee and a chat, we love visits!