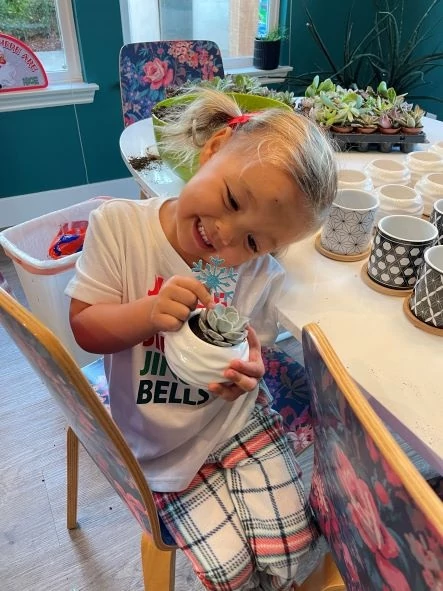 December: The WHY Behind the Work
This will be my 44th Christmas and likely to be most memorable. My wife's family is travelling in from Reno and Texas.  For the first time since I began private practice, I will be taking time off from work without any sense of guilt towards my partners, who would take the extra burden of Holiday call.  Seneca and Benson are finally appreciating the magic and wonder of Christmas and their excitement is incredibly infectious.  And our Elf on the Shelf (Tom --not to be mistaken with Simon, our Roomba) is hard at work reporting to Santa every night.
This week the Senior Helpers office visited our clientele and presented them a Holiday gift -- potted succulents and our sincere thanks for allowing us to serve them.  My daughter helped her mom with the arrangements (messily).  Several of our Seniors are Veterans, some are great grandparents, and one of them was a chief of staff to a state governor.  All were appreciative of our visit.  Moreover, it helped us remember the Why Behind Senior Helper's Work.  It also reminded us that there is much work to be done as we enter the new year and we can't wait!
From all of us at Senior Helpers, we wish upon you Joy and Peace this Winter Season, and a prosperous and exciting New Year.
Jesse Yi MD
Senior Helpers East San Diego