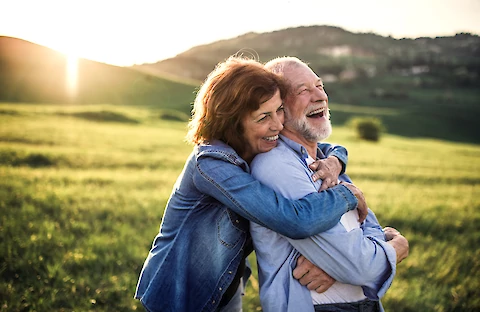 In the realm of elder care, the term 'successful aging' is frequently used, but can often be misunderstood. Successful aging may look a little different for each person, depending on their specific needs and their desires. Here are some elements to consider.
Understanding Successful Aging
The term successful aging extends beyond good physical health. It is a holistic concept that combines elements of physical strength, mental agility, social engagement, and a sense of purpose. 
An essential aspect to remember is that successful aging embraces the reality of growing older, and it is shaped by how well seniors can maintain their independence while navigating these changes.
Signs of Successful Aging
There are several elements that go into successful aging. 
Physical Considerations
Physical health plays a significant role in successful aging. Seniors who can maintain their strength and mobility, even to a limited degree, are heading in the right direction. Look for basic signs such as the ability to perform daily activities with relative ease.
Mental Health
Mental health is equally crucial. Successful aging is evident in seniors who showcase mental sharpness, sound memory, and emotional well-being. Remember, occasional forgetfulness is normal, but consistent memory loss might be a cause for concern. 
Social Interaction
Social engagement is another key indicator. Seniors who are active in their community, be it through volunteering or participating in group activities, are likely aging successfully. Their willingness to maintain relationships and make new ones underpins their positive emotional health.
Purpose
Lastly, a sense of purpose is a vital sign of successful aging. Seniors who feel useful and fulfilled, regardless of their age, are successfully navigating their later years. 
Having a sense of purpose is essential to many people. Seniors without a sense of purpose, however, may feel particularly adrift and may struggle with other mental health concerns. 
When to Seek Outside Help
Despite their best efforts, seniors may struggle with tasks they once managed easily. It's essential to recognize these subtle changes and understand that this doesn't denote failure. Instead, it's a natural part of aging that may signal the need for outside help. Timely intervention can ease your loved ones' lives, ensuring they continue to age successfully.
How Senior Helpers East San Diego Can Help
Senior Helpers East San Diego offers a range of services designed to promote successful aging. Our caregivers assist with daily tasks, provide companionship, and support cognitive health among other services. Our primary goal is to bolster seniors' independence while ensuring they have the help they need to thrive. 
Many families in La Mesa, San Diego, El Cajon, Santee, and Lakeside have found our services invaluable in the pursuit of successful aging for their loved ones. If you want to aid your loved one in the successful aging process, contact us today to learn more about our in-home care services.