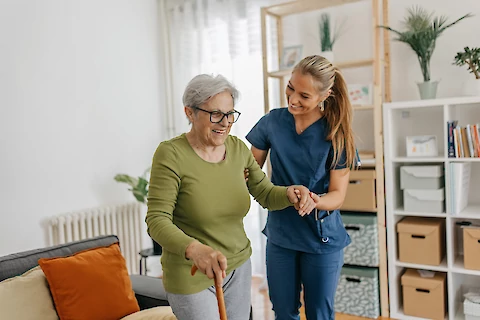 Facing a loved one's chronic disease diagnosis can be an overwhelming experience. Coupled with the concerns for their well-being, you may be wondering how this will affect your role as a caregiver. Now more than ever, it's crucial to understand that you're not alone on this journey. With a carefully curated guide to get you through the changes in caregiving responsibilities and a list of available resources, you can navigate these new waters with support at your side.
Understand the Diagnosis
A critical first step after a chronic disease diagnosis is to comprehend the condition. Make sure to consult with the healthcare provider. Ask questions about the disease's progression, treatment options, and how it may impact the daily life of your loved one. The more knowledge you possess, the better equipped you'll be to provide the necessary support and manage the caregiving challenges ahead.
Learn the Changes in Your Caregiving Responsibilities
With a chronic disease diagnosis, your role as a caregiver might shift significantly. For instance, if your beloved senior family member has been diagnosed with Alzheimer's, your caregiving might now involve managing medication routines, implementing safety measures, and addressing cognitive challenges. In other cases, like with Parkinson's, physical support may be paramount. 
Open communication with your family member is crucial. Discuss the changes and reassure them about your support in navigating this unexpected territory.
Find Resources for Caregivers
Caregiving can feel like a lonely journey, but it's vital to remember that numerous resources are available to you. In San Diego and nearby, you can find several support groups for caregivers. In these groups, you can share your experiences and challenges, and learn from others who are in similar situations. 
Furthermore, consider contacting local community centers and social services for guidance. They can provide invaluable information on services like meal delivery, transportation, and home modifications. Don't be hesitant to utilize these resources – they can significantly reduce your workload and stress levels.
When Caregiving Becomes Overwhelming
It's essential to recognize when the caregiving responsibilities become too much to handle. Significant changes in your emotional health or physical exhaustion are strong signals that you need help. Don't forget, taking care of yourself is as important as caring for your loved one. If you're feeling overwhelmed, options like respite care or professional caregiving services can be a lifesaver. 
Count On Senior Helpers East San Diego
A chronic disease diagnosis certainly brings changes, but it doesn't mean you're alone in your caregiving journey. With a clear understanding of the situation, a solid support system, and the numerous resources available, you can navigate this daunting path. 
If at any point you feel you can't provide the level of care your senior loved one requires, or if you need a break, do remember that professional help is just a call away. At Senior Helpers East San Diego, we offer professional and empathetic caregiving services in the La Mesa, San Diego, El Cajon, Santee, and Lakeside areas. Contact us today, and let's make this journey easier for you and your family.