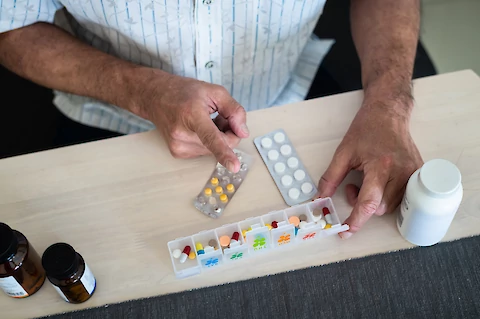 As our senior loved ones age, remembering to take their medications – especially multiple doses of them per day – increasingly becomes a struggle. While they may have been able to manage the task well before, old age can affect mental clarity, and many seniors can start mixing up their pills in confusion. If you've noticed that your elderly relative mixes up their medication often lately, it's important that you stay involved in ensuring they get their doses on time and correctly. Here are some suggestions on how you can help.
Purchase a Pill Organizer
One way to ensure your elderly relative's medication is properly taken on time and in the correct doses is by buying a pill organizer. Pill organizers are especially helpful for seniors who are taking multiple medications with various dosing times throughout the day. Place pills or tablets into each individual compartment, then organize them by date and time. Write clear instructions for when each dose should be taken. This not only eliminates guessing games but also helps avoid any potential misunderstandings.
Create a Medication Schedule
Creating a daily medication schedule will also help your loved one stay on track. A doctor or pharmacist can provide you with advice on how to plan out their schedule effectively, as well as explain in-depth the instructions for when and how each particular pill should be taken. Having an organized routine is key to ensuring your loved one remembers to take their medications every time.
Assist Your Senior Loved One with Their Medications
It may be helpful for family members or a professional caregiver to assist senior loved ones in taking their medications. Not only does this add an extra layer of accountability and security, but it also helps them feel less anxious about forgetting a dose. It allows elderly relatives to build mental muscle as they go through the step-by-step process.
Set a Phone Alarm
Sometimes, it's necessary to give extra reminders to help your senior loved one stay on top of their medication regimen. Setting an alarm on a cell phone or digital device can be a great way to ensure they remember when it's time for the next dose.
Speak with Their Doctor
It's vital to speak with your elderly relative's primary care physician about their medication, especially if you feel like it hasn't been effective or is causing any unwanted side effects. Some medications require a dose adjustment for them to be most effective, and sometimes, two doses are not better than one. Usually, speaking with the doctor prior to making changes yields positive results when trying to help seniors understand their medications. 
Connect with Senior Helpers Fresno
If managing your elderly relative's medication has become a difficult experience for both of you, contact Senior Helpers Fresno to lend a helping hand. Our experienced and certified caregiver professionals are here to make sure all seniors in Fresno, Clovis, Hanford, Visalia, and Tulare receive quality home care that best suits their needs. Isn't it time to have some peace of mind? Contact us today – we are patiently waiting!