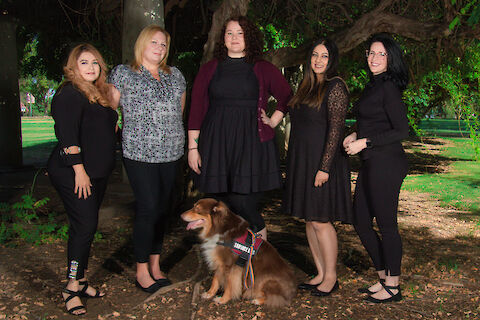 Our History
Senior Helpers of Clovis was proud to join the exceptional team of over 300 other Senior Helpers owners in 2007.  Tiffany was originally drawn to Senior Helpers because of her own experience watching her family all pitch in to care for her grandfather when he was diagnosed with a neurodegenerative disorder.  
During their journey, her family came across a couple of wonderful caregivers who were able to take a lot of the care burden off her family and give them the opportunity to enjoy her grandfather during his final years.  Tiffany knew after that experience she wanted to do for other families what had so generously been done for hers.
Tiffany's husband, Shaun Phelan was similarly inspired to start providing quality care to the senior population after he witnessed the challenges his family experienced while trying to care for his grandfather. He realized the importance of providing personalized care to the senior population, so that your loved one feels like they are being cared for by someone they can connect with and never a stranger. 
These experiences fueled their combined passion to provide high quality, skilled care in the Fresno area.
In 2009, Shaun and Tiffany hired Irina Parsons as their Director of Operations. Irina has been at the helm of the Clovis office since that time. Shaun, Tiffany and Irina are committed to delivering the best possible in-home care to seniors in the Central Valley community. 
Like every other owner in the Senior Helpers family, we are fully-committed to the original goal of providing dependable and affordable in-home care with well-trained caregivers. Nothing is more important to us than being the best available resource for seniors and families in our community. We believe that our most important calling is to ensure seniors are safe in that we can preserve their dignity and improve their quality of life through our work. 
Due to our on-going dedication to compassionate senior care we have been lucky to serve hundreds of seniors in the Clovis area over the years. At Senior Helpers we are committed to continuing to provide uncompromising levels of care to all our families.
In 2019 Senior Helpers was named a Fortune Magazine Great Place to Work and Best Place to Work in Aging Care Services based on surveys of current employees.