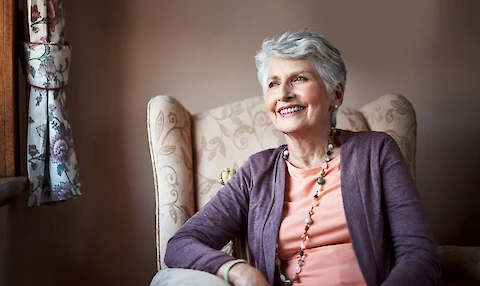 The golden years are often characterized by a strong desire to maintain a sense of independence. As our loved ones age, it becomes increasingly important to support their autonomy while ensuring their safety and well-being. There is a careful balance that family members must strike between essential safety measures and allowing seniors to maintain that vital sense of independence. 
The Importance of Independence for Seniors
Maintaining independence in the golden years carries profound psychological benefits, providing a sense of control and dignity that significantly impacts a senior's overall well-being. By actively participating in their daily activities, seniors can feel engaged and remain mentally stimulated, which contributes to their quality and enjoyment of life.
Strategies for Promoting Self-Sufficiency
There are several critical details that go into promoting self-sufficiency for senior loved ones. 
1. Supporting Mobility
Enhancing mobility is pivotal in promoting self-sufficiency. Simple tools like walkers and canes can instill confidence and reduce the risk of falls. Alongside these aids, gentle exercises like yoga or Tai Chi can be highly beneficial in improving strength and balance. Caregivers can help senior loved ones find classes, support them in their practices, and even do those things together to help strengthen both the bond between loved ones and the motivation to continue.
2. Managing Medication
Medication management is another crucial aspect. Staying organized can prevent dangerous mistakes or lapses in medication schedules. Using pill organizers, setting reminders, and having regular check-ups with healthcare providers can ensure medications are taken correctly.
3. Nutrition
When it comes to meal preparation, prioritizing easy, nutritious meals is key. Meal delivery services can be especially useful here, providing dependable access to healthy food options, thus helping to maintain a balanced diet. Using grocery delivery services can also allow seniors to choose and prepare their own meals with less hassle when it comes time to go to the grocery store. 
Creating a Supportive Environment at Home
A stable, supportive environment plays a vital role in a senior's sense of independence. Home safety modifications, such as removing clutter, installing grab bars in bathrooms, and using non-slip rugs, can significantly minimize potential hazards and enhance independence.
However, a supportive environment extends beyond physical modifications. Emotional support through regular communication and visitations fosters a better quality of life. Engagement in activities that foster connection and camaraderie can also prove therapeutic and beneficial.
Leveraging Community Resources
Community resources are invaluable tools in the mission to foster autonomy for seniors. Local senior centers, transportation services, and home health care agencies can all form part of a support network, reinforcing independence and safety. Get to know your local options so you can use them to full advantage while supporting senior loved ones. 
Caring, Compassionate Caregivers
If you're in Fresno, Clovis, Hanford, Visalia, or Tulare and could use professional assistance supporting your loved one, Senior Helpers Fresno is here to help. Our team offers tailored services to suit your specific needs, ensuring your loved ones' safety while maintaining their cherished independence. Get in touch with us today.