Past main navigation
Contact Us
Knowing your loved one is happy, safe and cared for is your priority … and ours too. Senior Helpers provides the peace of mind you need when making the decision to honor your family member's wish to remain in their home. Our wide range of services ensures your loved one receives the care they both want and need.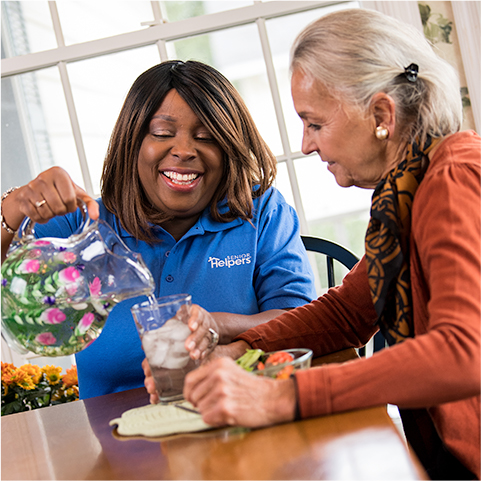 WHERE TO START
Our Initial In-home Care Assessment
When you're close to a senior family member it can be difficult to know all their specific needs. In some cases, a senior family member might be reluctant to mention their more personal needs. Our trained and professional consultants create a safe space where your loved one can comfortably discuss their needs.
Schedule an In-Home Assessment