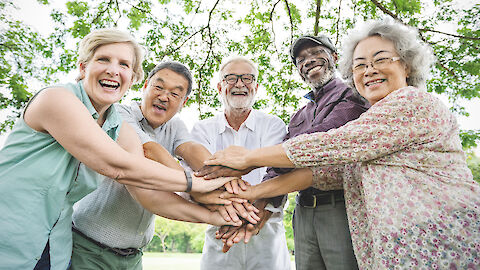 Understanding the Impact on Seniors During Human Rights Month
December is Universal Human Rights Month, a month that empowers us to stand up for our rights and the rights of others. Human Rights Day is a global holiday celebrated on December 10th that marks the adoption of the Universal Declaration of Human Rights by the United Nations in 1948. This day evolved over time into an entire month dedicated to advocating for rights for individuals of any race, national origin, sex, gender, religion, language, or age status.
Universal Human Rights Month advocates for everyone, including our senior population, as it works towards the elimination of ageism and age discrimination. The recent UN Global Report on Ageism has found that one in two people has prejudices against older people. Unfortunately, ageism can go largely unnoticed and unchallenged, which can impact the health, well-being, dignity, and rights of the older generation.
Volunteering is a great way to give back to your senior community and help shift the mindset that all seniors are frail, dependent, and vulnerable. Help Age International is an organization that campaigns to take a stand against ageism by highlighting how widespread it is and how it can lead to stereotyping and discrimination of the older generation.  Taking the time to understand the causes and effects of ageism and how you can combat it in your own community is a great first step to ensuring that our seniors are shown the love and respect that they deserve. 
If you have a loved one who is a part of the older generation that may need in-home care, choosing Senior Helpers will help your loved one maintain their independence. We provide seniors with the ability to remain safely in the comfort of their own homes while receiving the care they need. Senior Helpers provides your loved ones with a genuine, in-home connection designed to give them the absolute best quality of life. Visit our website to learn more about our specialized care services and find a Senior Helpers location closest to you!