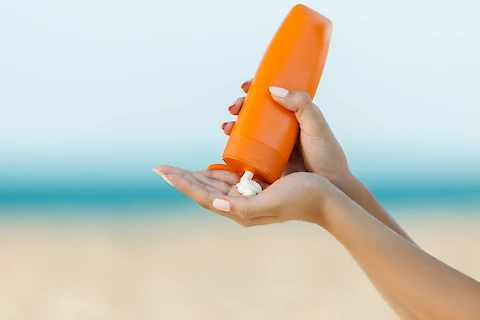 Sun Safety for Older Americans
Sun safety is important at every age. As warmer days approach and time spent outside increases, it is key to recognize the importance of sun safety. Many older adults grew up in a time when the benefits of sun protection were not well known or readily available. Our skin changes as we age and requires consistent protection against the sun.
In honor of Older Americans Month (OAM), Senior Helpers is highlighting a few tips to Sun Safety for Older Americans.
Choose the right sunscreen and use it correctly.
Most dermatologists will recommend using SPF 30, which blocks 97% of UVB rays. Protect your skin from UVB and UVA rays by using a sunscreen with broad-spectrum protection. Follow the directions on the bottle by using the appropriate amount of product and reapplying often. Sunscreen should be reapplied every two hours, especially after swimming or sweating. There is no such thing as too much sunscreen, so there is no harm in being generous with your application. Utilize different forms of sunscreens such as sticks, sprays, and creams to ensure proper coverage.
Stay in the shade or wear protective clothing.
There are many benefits to enjoying time in the sun and fresh air, but it is important to note that the sun's UV rays are the strongest between 10am and 4pm. Sun damage can happen fast and can still affect you through windows.
If you must be in the sun during these times, stay in the shade and/or wear protective clothing when possible. Protective clothing can include a wide-brimmed hat, a long-sleeved shirt, sunglasses, or pants to protect you from the sun's harmful rays.
Incorporate sun protection into your daily routine.
As we age, our defenses against skin diseases decreases. Skin cancer is one of the most preventable forms of cancer. While there are several factors that can contribute to skin diseases, it is important to focus on the factors that we can control. Incorporating sun protection into your daily routine can significantly reduce the risk of skin disease.
Always speak with a doctor if you are suspicious of a new growth on your skin and take the initiative to schedule regular exams to prevent skin disease.
At Senior Helpers, our caregivers provide exceptional  and genuine in-home senior assistance services. Whether it is a reminder to apply sun protection or a trip to the store or doctor's appointment, you can feel secure that your loved one is well cared for. Our wide range of services are designed give you peace of mind and give them the absolute best quality of life. Visit Seniorhelpers.com to learn more today.