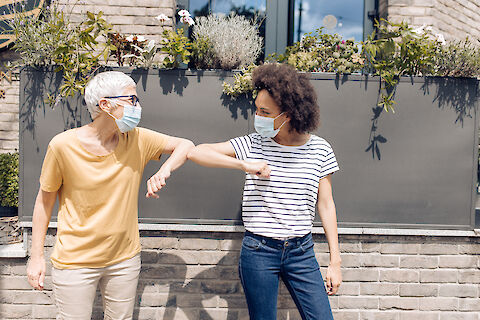 Staying Safe During National Influenza Week
The flu season is upon us; it's crucial to learn about immunizations and protection against this disease during the holiday season. While there are a variety of factors that can contribute to the number of people impacted by the flu each year, According to the CDC, it is estimated that the flu resulted in between nine million and 41 million illnesses per year from 2010 to 2020 in the United States. National Influenza Week is recognized from December 5th through the 11th to highlight the importance of flu vaccinations throughout the year and specifically through the holidays.
Although the holiday season has already begun, it is never too late to get a flu vaccination to protect yourself against the flu virus and its symptoms. All age groups are at risk of developing flu complications, but people aged 65 or older and people with chronic health conditions, such as diabetes and heart disease, have been known to be at a greater risk of serious complications.
Some symptoms of the flu to watch out for include:
Fever
Aching muscles
Chills and sweats
Dry, persistent cough
Shortness of breath
Runny or stuffy nose
Sore throat
There are many ways to avoid getting influenza or other common colds during the holiday season. Some ways to prevent the spread of infection include washing your hands for 30 seconds with warm water, avoiding touching your eyes, nose, or mouth, staying home when you're sick, and getting a yearly flu vaccine.
Senior Helpers is here to help you and your loved ones stay safe this season while spending time with the people you care about. We have many services to provide your loved ones with a safe environment while aging in place. One of our services includes personal care to assist with meal planning, dressing, bathing, walking, and daily tasks. We also have chronic disease care to accommodate seniors living with Parkinson's, Alzheimer's, and dementia, as well as other conditions. With Senior Helpers, you can feel confident that your loved one is getting the care they need, exactly when it is needed. To learn more about getting your loved ones the care they need, visit our website to find a location near you.