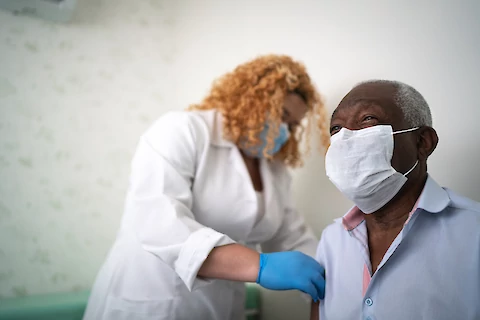 Stay Safe by Keeping Track of Vaccine and Immunization Records
August is National Immunization Awareness Month. This month is dedicated to highlighting the importance of getting recommended immunizations throughout your life, and how they play an important role in preventing serious and deadly diseases. As the COVID-19 pandemic has shown us, diseases and outbreaks can happen at any time, and any place, so the importance of staying up to date and on top of routine immunizations cannot be understated.
Recommendations for adults are based on age, health conditions, job, as well as other factors. However, we know that as we age, our immune system weakens, and it can be difficult for our bodies to fight off illnesses. We become more susceptible to diseases such as the flu, pneumonia, and shingles which can cause long-term complications or even hospitalization at times. And if you have pre-existing health conditions such as diabetes or heart disease, keeping up with your vaccinations becomes even more important.
If you want to keep yourself and your community safe, stay current on your vaccinations. With flu season right around the corner, and the vaccine for this year's projected flu strands coming available soon, it's the perfect time to assess your immunization status. Check out this easy-to-read vaccination schedule to find out more about vaccines recommended for adults over the age of 65. The CDC also has an Adult Vaccine Quiz that helps you to create a list of vaccines you may need based on your age, health conditions, and more. Click here to take the quiz now!
Stay safe!