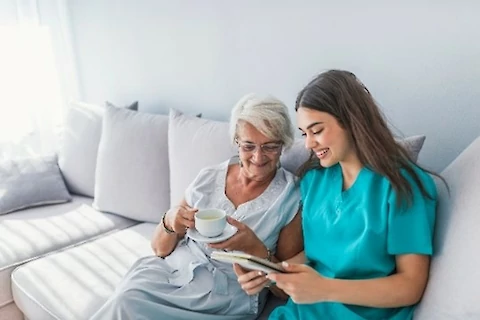 Nurturing Relationships and Support Systems for Seniors
Support systems help create a positive environment and are vital for seniors so that they may comfortably age in place. Human beings are social creatures, and we crave interaction with others.
The lack of a support system can result in negative impacts on health and well-being, especially for seniors. Some negative attributes include stress, depression, and anxiety. Having a positive support system allows a senior to feel heard and have someone to depend on for anything. Research shows that 7 million people aged 65 or older rely on support from others to help with their care needs.
The fastest growing age group in the United States is people over the age of 85. Those who are outside of this age group and younger are usually in charge of caring for these individuals. This type of support can become difficult or overwhelming for relatives and family members for a variety of reasons.  Community-based services, such as adult day centers or senior centers, can help seniors get in touch with those of the same age, while having their daily needs cared for as well. There are also organizations, like Senior Helpers, that can provide services to get seniors out of their homes or allow them to age comfortably in place with the help of a companion.
When you are close to a senior family member, it can be difficult to recognize their specific needs. And, in some cases, a loved one might be reluctant to mention more personal needs. Senior Helpers supports seniors remaining in their homes despite age-related illnesses and mobility challenges. We have now cared for tens of thousands of seniors nationwide. Our trained and professional consultants create a safe space where your loved one can comfortably discuss their needs.
Senior Helpers offers companion services that focus on improving the health and well-being of your aging loved ones so they can get the most out of life. Our in-home personal care services offer families the opportunity to take time out from caregiving responsibilities, leaving their loved one in the hands of a trusted Senior Helpers caregiver. We have many different services to ensure that your loved one receives the care they both want and need. Visit our website to learn more about the services we provide and allow your loved one to receive the support they deserve.