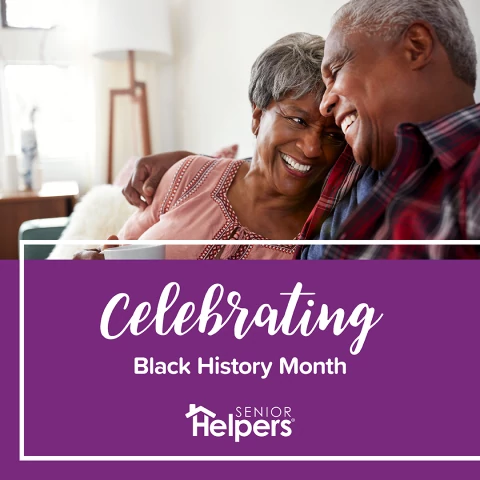 The month of February is Black History Month. It is an annual celebration to honor the achievements African Americans have made. Since 1976, each U.S. President has designated the month of February to be Black History Month. Senior Helpers would like to take the time to honor African American medical leaders in U.S. history. While there are numerous people to celebrate, we chose nine honorable people to highlight!
James McCune Smith, MD (1813-1865)
James McCune Smith was the first African American to earn a medical degree. He earned his degree in 1837 at the University of Glasgow in Scotland. He went abroad to earn his medical degree because he was denied admission to several American colleges. He completed a medical internship in Paris, France. Shortly after, he travelled back to the United States to open a medical office and pharmacy in New York City.
Rebecca Crumpler, MD (1831-1895)
Rebecca Crumpler was the first African American woman to earn a medical  degree. In 1860, she attended the New England Female Medical School and was the only female to graduate with a degree from there before the school closed in 1973. She lived from 1831-1895 in Massachusetts and there is not much documented  on her medical career besides her published book called Book of Medical Discourses which was published    in 1883 .
Solomon Carter Fuller, MD (1872-1953)
Dr. Fuller was the first African American psychiatrist. He was one of five research assistants selected by Alois Alzheimer to work in is laboratory at the Royal Psychiatric Hospital in Munich. The work Dr. Fuller completed as an assistant spearheaded Alzheimer's research. Dr. Fuller was the first person to translate the group's findings to English and in 1911 he published a comprehensive review of Alzheimer's disease. The Senior Helpers Senior Gems program provides support and care for loved ones during stages of normal aging to late stages of dementia. For more information about the Senior Gems program, check out this link: https://www.seniorhelpers.com/services/alzheimers-dementia-care
Charles Richard Drew, MD (1904-1950)
Charles Richard Drew is known as the "Father of the Blood Bank." He is known for pioneering and organizing the first blood bank  with his extensive research on blood preservation and blood storage. At the beginning of World War II, he helped create the first ever Blood Bank and was appointed director of the first American Red Cross Blood Bank from 1941-1942. He was from Washington, DC and taught at Howard University.
Lonnie Bristow, MD (1930-present)
In 1995, Lonnie Bristow became the first African American President of the American Medical Association. He was a board-certified doctor of internal medicine. He earned his M.D. from New York University in 1957 and soon after established an internal medical practice in San Pablo, California. Lonnie Bristow joined the American Medical Association in 1970, two years after the association started accepting African Americans.
Donna Christian-Christensen, MD (1945-present)
Donna Christian-Christensen was the first female medical doctor to serve in Congress. Christensen received her M.D. from the George Washington University School of Medicine in 1970. In 1996, she was elected to the U.S. House of Representatives to be the first woman to represent the U.S. Virgin Islands. She then went on to serve in Congress where she focused on improving the living standards  of the residents of the U.S. Virgin Islands.
Alexa Irene Canady, MD (1950-present)
Dr. Alexa Canady was the first African American woman in the United States to become a neurosurgeon. Born in 1950, she received her undergraduate degree from the University of Michigan. She went on to the University of Michigan Medical School where she fell in love with medicine. Dr. Alexa Canady spent most of her career performing pediatric neurosurgery and winning many lifetime achievements and honors in the medical field.
Ben Carson, Sr., MD (1951-present)
In 1987, Ben Carson was the first neurosurgeon to successfully separate conjoined twins at the back of the head. Carson needed a surgical team consisting of 70 members for the operation. He attended Yale University for his undergraduate in psychology and attended the University of Michigan for medical school. He has worked at John Hopkins Hospital for most of his medical career. In addition to numerous medical achievements, Dr. Carson was awarded the Presidential Medal of Freedom by President George W. Bush in 2008., 
Regina Marcia Benjamin, MD, MBA (1956-present)
Regina Marcia  Benjamin was the first African American woman president of a state medical society in the United States. In 2009, she was appointed the 18th Surgeon General of the United States under President Barack Obama's leadership. She currently is the Founder and CEO of Gulf States Health Policy Center located in Bayou La Batre, Alabama.
There are many more accomplishments by African Americans that can be celebrated during this month. Take the time to research more on these nine outstanding individuals!
Credible Links:
• https://www.beckershospitalreview.com/hospital-management-administration/21-medical-pioneers-to-celebrate-this-black-history-month.html
• https://www.aamc.org/news-insights/celebrating-10-african-american-medical-pioneers
• https://www.pbs.org/wgbh/americanexperience/features/partners-african-american-medical-pioneers/