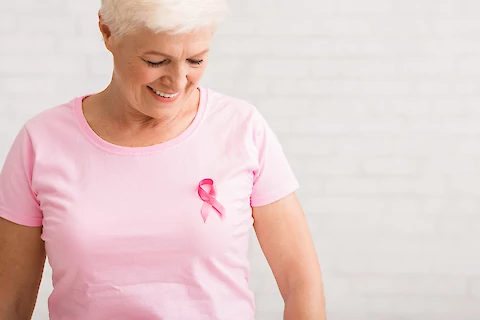 Breast Cancer Awareness Month: Risks and Warning Signs
National Breast Cancer Awareness Month is recognized every October to raise awareness of the disease and help women in need today. In 2019, an estimated 3.8 million individuals are living with a history of breast cancer in the United States. Breast cancer is known as the 2nd leading cause of cancer death for women and affects every 1 in 8 women. Older women have a higher chance of being diagnosed with invasive breast cancer than younger women. As women age, it is important to be aware of the risk factors and warning signs of breast cancer and other diseases.
Some factors that increase a women's risk of being diagnosed with breast cancer include:
Getting older
Drinking alcohol
Never having children
Long menstrual history
Having dense breasts
Genetic mutations
Being over the age of 30 at first full-term pregnancy
Women over the age of 65 should be aware of the symptoms and signs that point to having breast cancer and should contact their doctor if they experience the following:
Change in how the breast or nipple feels
Change in the breast or nipple appearance
Nipple discharge – clear or bloody
Five treatment options are used to treat breast cancer and most treatment plans include a combination of different options such as surgery, radiation, hormone therapy, chemotherapy, and targeted therapies. Some treatments are local and target the area of the tumor, whereas others are systemic and target your whole body with cancer-fighting agents. If you or someone you know have symptoms or a high risk of getting breast cancer, contact your doctor to go over your options for screening.
At Senior Helpers, we can help make your loved ones feel comfortable and safe while at home. With our surgery assistance and sitter services, we can provide 24-hour a day compassionate care to your loved ones in a medical facility. This allows your loved one to have help with documenting doctor visits, companionship, running necessary errands, feeding and personal hygiene, and seeking assistance from hospital/facility staff. If you're looking for a professional and dedicated caregiver, visit our website to locate our closest Senior Helpers location to you.