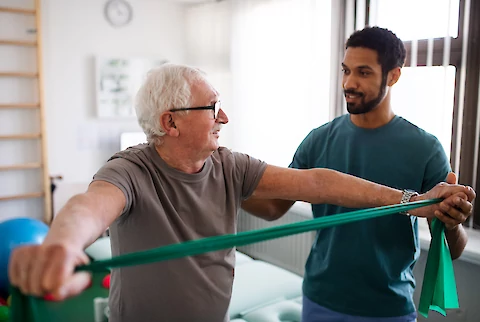 Staying active during the winter can feel like a daunting task for some. In comparison to spring or summer, there may not be as many opportunities to take an afternoon stroll in the park or participate in other outdoor activities.  
Everyone knows that exercise is "good for you" but how beneficial is it actually? Consistent physical activity can make a world of difference in your health and wellbeing, especially as you age. Below are five reasons to stay active this winter and beat the winter blues.  
Boost Immune System 
Boosting your immune system is especially important during flu season. Regular exercise has been shown to reduce inflammation which may allow the immune system to perform better. Strengthening your immune system through exercise will not only help you fight off any symptoms of a cold or flu quicker, but it may even reduce the likelihood of getting sick.    
Improve Cardiovascular Health  
It's no secret that physical activity is beneficial for cardiovascular health. The heart is responsible for pumping blood throughout your body and other major bodily functions. Physically active individuals reduce their risk of developing heart disease, high blood pressure and other related conditions. A healthy heart is essential to overall good health. 
Improve mood  
For many, winter is a time for holidays and joyful gatherings. For others, longer nights and shorter days may not feel as joyful. This is especially true for those with seasonal affective disorder (SAD). Exercise can be helpful in increase feelings of well-being and energy levels.  
Maintain healthy bones, muscles, and joints  
In addition to stronger muscles, physical activity is also beneficial in strengthening your bones and joints. For most people, bone mass peaks between ages 25 and 30. Regular exercise can help prevent bone loss with age. Maintaining healthy bones, muscles and joints can also help to relieve symptoms of chronic illnesses and inflammation, such as arthritis, diabetes and more.  
Maintain Independence  
The most important benefit of regular physical activity is improved overall health and wellbeing. Which can lead to increased independence and mobility. This is especially important for seniors. As we age, there are many changes to our bodies that are out of our control. Regular exercise can affect your aging loved one's need to have assistance in the home for 20 hours a week, 24 hours a day, or not at all.  
Exercising doesn't have to be a challenging task. Do what works best for you and your body this winter, by starting small and staying consistent. Check out our TikTok below for ideas of how you can stay active this winter!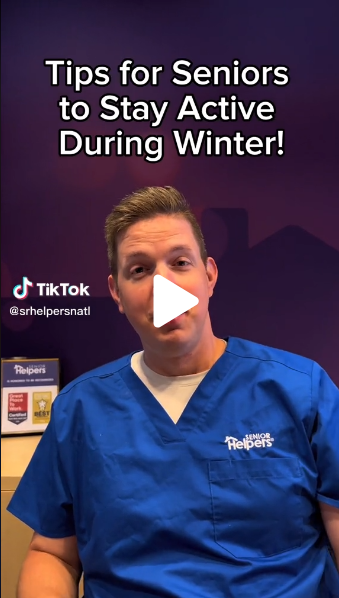 How will you stay active this winter? #seniorfitness #senioractivities | TikTok
If your aging loved one is looking to establish a routine, needs transportation assistance, or anything in between, Senior Helpers is here to help. Our expertly trained caregivers are available to support seniors no matter the type of care your loved one requires. Contact us to learn more!