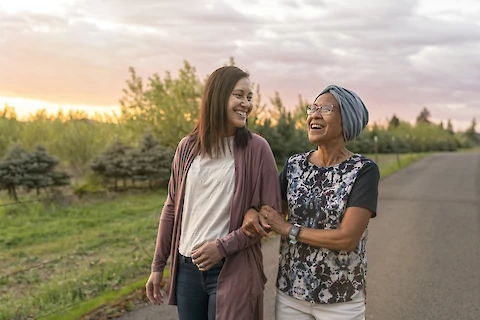 4 Simple Ways to Show Appreciation for the Seniors in Your Life
As we age, the discussion of needing more assistance in daily life becomes more frequent. While it is common for older adults to seek the help of a caregiver, it can also lead them to feel like they are losing their independence. Constantly having someone around you to help with your day-to-day life can feel overwhelming at times and can even lead some people to feel unfulfilled.
As a caregiver, whether professionally or personally, it is your responsibility to make sure that your client is taken care of. Following a routine for care can be very helpful, but it is important to be mindful of how your client feels about being taken care of. For some, it can be challenging to accept help when they have been the provider for most of their lives. Showing the seniors in your life that they are appreciated and seen can make a positive impact on their perception of accepting help from others.
Send Handwritten Notes
Many older adults were raised in a time where sending letters was the norm for communication. This means that they often took pride in their penmanship, their style of writing, etc. It's no secret that writing letters is no longer common practice for communicating with loved ones, but it can still be very effective. Taking the time to write a simple note to express your gratitude for the older adults in your life can make a huge impact on their day. While it may not take you long to do, it can mean the world to them that you acknowledge and appreciate them.
Spend Time with Them and Listen to Their Stories
We all have stories of our lives that we love to share with others. Older adults may not have many people to spend time with and chat about their lives. If they are willing and able to share, be sure to actively listen by asking questions. Asking questions and engaging with the specifics in their stories can encourage them to share more and help them feel heard. Taking a trip down memory lane may lead to an exciting conversation that you both will enjoy and remember for the years to come.
Ask Them for Advice
One of the best parts of aging is the wisdom that comes with life experiences. Many older adults love to share their experiences and the lessons they have learned over the years. If you have a conflict in your life, it may help you to ask the seniors in their life what they think of it. You may be surprised to find that they have experienced a similar situation in their life. Even if their advice is not necessarily what you were looking for, it may help you grow closer to them and learn more about what their life was like before you knew them.
Simply Tell Them That You Care
Stop and smell the roses. We often get so caught up in day-to-day activities that we forget to express gratitude to the little things in life. Tell them how much you appreciate them. This is probably the most simple and impactful way to show appreciation to the loved ones in your life. It can be easy to lose track of what's important by thinking of the perfect gesture. Don't over think it. It can take you less than a minute to say this, but it may leave a lasting impact on the older adult in your life.
At Senior Helpers, our caregivers are caring and compassionate individuals who enjoy making a difference in their communities. It is our goal to provide exceptional in-home care while making genuine connections. If you or a loved one is interested in learning more about our services, visit our website or contact us for more information.
Interested in a career in caregiving? Visit our website to apply today!