If caregiving isn't your full-time job, it can sure seem that way. Taking care of an elderly loved one is a time-consuming responsibility that can often have subtle yet adverse effects on your own well-being. While you're devoting your time and energy to providing senior care for your loved one, you might be neglecting your own health and responsibilities, which can quickly become overwhelming. A drained and fatigued caregiver isn't very effective when performing his/her job-related responsibilities. Looking after your own health is important and is key to managing your stress level. Here are a few tips on how to balance your caregiving responsibilities while maintaining a healthy lifestyle. 
Ask for Help
It's common for caregivers to view their role as solitary, or to believe they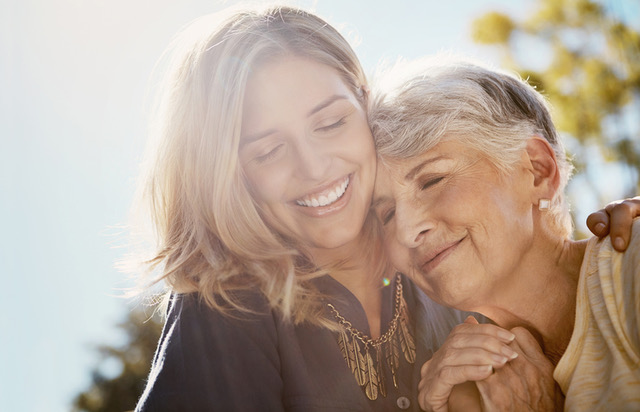 'd be "inconveniencing" others by asking for assistance. Well, that doesn't have to be the case. Your loved one might be your responsibility, but that doesn't mean bearing that responsibility all alone. If you need to run a few personal errands, don't be afraid to ask a friend to take your loved one for a walk.
Don't Neglect Your Health
If you're suffering from fatigue and excessive stress, you can't provide very effective senior care for your loved one. Whether it's making time to exercise a few times per week, or eating a balanced diet, setting personal health goals is essential for stress-relief. Even simple things like setting a regular sleep schedule, or doing one small physical activity per day, can go a long way toward maintaining your health.
Get Training
Many caregivers can provide basic senior care in the form of companionship, attention and assistance with daily tasks. However, when medical issues surface, caregivers might be ill-equipped to handle those issues. You will never be able to address every medical emergency yourself, but you can give yourself some peace of mind by getting CPR training, reading up on your loved one's basic health risks, and always keeping a first-aid kit handy.
Keep Your Social Circle
It can be easy for caregivers to unknowingly become recluses and feel guilty about spending time with anyone other than their loved one. Staying connected to your friends is important. A healthy social life can make your senior care responsibilities more manageable. Make a point of always having something on the calendar to look forward to.
Set Realistic Goals
Don't expect too much of yourself. Trying to do too much as a caregiver is exhausting and will ultimately make you less effective.  The best way to help your loved one is to provide the highest level of care you're capable of, without burning yourself out. Don't be afraid to say "no" to your loved one when appropriate. Stay aware of and respect your time.
Many of our clients have been caregiving for their loved ones for years but recognize the value and balance a professional caregiver can bring to their lives. Our caregivers are trained to provide the best senior care at an affordable cost. If your long-term senior care responsibilities are too overwhelming, reach out to the experts at Senior Helpers for a solution today.