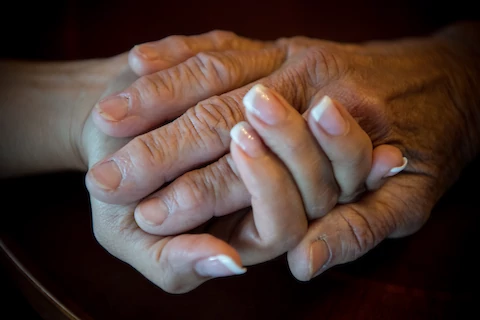 Our History
Senior Helpers of Greater Oklahoma City was established in 2015 and is owned by John and Laurie Stansbury, advocates for high-quality senior care. Senior Helpers of Greater OKC's primary goal is to help provide a high quality of life for our clients and their families by delivering customized, dependable and affordable care. We are proud of the many 5-star client testimonials for excellent customer service and in-home senior care we've earned over the past 5+ years. Our team of highly qualified caregivers and staff all call Greater Oklahoma City home. We are invested in our community.
How We Work with Our Clients
Caregivers are supervised employees, not independent contractors.  They are bonded and insured - and their taxes have been paid.  You can rest assured that referencing and OSBI criminal background checks, including fingerprinting, have been made. 
We never send a stranger.  In our experience, one of the most difficult aspects of being the client of a home care agency was having caregivers show up at our door without being properly introduced or prepared. We will always notify you if your regular caregiver is unable to be there and will work diligently to identify a replacement as quickly as possible.
Our certified caregivers (CNAs and CHHAs) are in good standing with the State of Oklahoma.  We also require our caregivers to complete a comprehensive training program as well as continual learning courses.
Nurse support is available 24/7.  We also make regular check-up visits to our clients and our caregivers to ensure quality of care.
We are honored to be an approved Veterans' Benefits provider.  We also offer a discount to our military veterans and their spouses or surviving spouses.
There is no fixed term contract for care. We accept private pay and can help you maximize any Long-Term Care Insurance benefits.