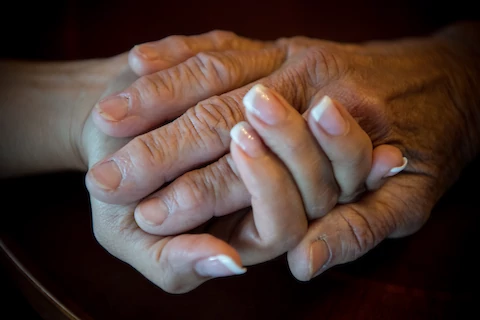 Our History
Senior Helpers of Reno assists seniors and their families in all areas of Reno, Sparks and outlying areas such as Spanish Springs & Sun Valley. Senior Helpers of Reno opened in 2009 and quickly established itself as a premier leader of in home senior care in our community.
Senior Helpers of Reno prides ourselves in delivering only excellent, compassionate care to all our clients. We strive to provide exemplary customer service to all our clients and their families.
We make clear to each and every client that we are a guest in his or her home. We are not there to take away any of their independence, they're the boss! We are there to do things the way they would like them done.
To ensure that each home care client and their family receives the time and attention that they deserve, Senior Helpers of Reno's owner Shelly Merchant meets with each family to explain our services, answer any questions, learn about their care needs and gets to know each home care client on a more intimate level. Getting to know each client is the key to matching them with a caregiver they will enjoy and feel comfortable inviting into their home. With every client this important procedure is followed. Whether a client needs help with just housekeeping or needs around the clock bedbound care, she takes special care to get to know each individual client. After meeting with a new client, Fran develops an individual care plan focused on each home care client's particular needs and requests and then shares it with her internal team. At that time, after careful consideration of a client's needs and personality, they are matched with a member of our caregiving team. Careful review of the care plan is done with the caregiver before the first day of a new assignment. Each caregiver is introduced to our new client at their first visit.
The ongoing support we offer our home care clients and their families ensures that our client's needs are always addressed promptly and that care plans and schedules are adjusted immediately to address any changes in our client's health and abilities. Families can rest assured that Senior Helpers of Reno is ready to be part of your care team providing your loved one the quality care you want for them and the support the family needs knowing that your loved one is being cared for by a well-trained compassionate professional caregiver.
Senior Helpers of Reno's Manager of Client Services ensures that our client's needs are always met by frequently visiting to reassess each client's current needs so that adjustments can be made in care to accommodate any changes. The Caregiver Managers visits ensure that our caregivers are following the clients personally designed care plan, that they have appropriate additional training for any changes in condition and that our home care clients continue to enjoy the caregiver coming into their home. Our Manager of Client Services also keeps in touch with our client's families ensuring they are aware and updated on how their loved one is doing. The Client Care Manager is also available at any time the family would like to share any thoughts or concerns about their loved one.
Senior Helpers of Reno's Manager of Caregiver Services insures that all caregivers are properly hired and continually supervised while working with a client of Senior Helpers. Our thorough screening and hiring procedures includes:
2 interviews
Checking all references
Background checks with the state and FBI
Pre-employment physical
Complete 2-step TB test
Drug screening for prescription and non-prescription drugs
10 year DMV check with car insurance and proof of insurance
After a Senior Helpers caregiver is hired, the Manager of Caregiver Services ensures they complete their caregiver training before they are ever introduced to a Senior Helpers client. Ongoing, the Manager of Caregiver Services makes sure that each caregiver continues to complete their ongoing required training and that special attention is given to extra training for each of our client's individual care needs. The Manager of Caregiver Services visits each caregiver on assignment to make sure they are providing the appropriate care for each client and meeting Senior Helpers high standards for care. The Manager of Caregiver Services also meets with each caregiver in our office to discuss the clients they are caring. This allows the caregiver time to share any changes about their client's health or abilities, so we can address concerns promptly and ensure that family is notified.
Senior Helpers of Reno is continually upgrading our programs and providing training to our caregivers to ensure all of our clients have the best care possible. Special care is taken so that each caregiver has expertise in the craft of caregiving and knowledge in the particular challenges facing each individual client they work with. Whether a client has COPD, CHF, High Blood Pressure, Diabetes or one of the many other challenges facing our aging clientele, they can feel confident they will have a caregiver with the proper training, compassion and supervision to attend to their needs.
Senior Helpers of Reno is a Senior GEMS certified office. This important distinction insures that all of our caregivers working with clients who have Alzheimer's or any type of Dementia understand this disease and know how to not only care for our client, but bring quality of life and happiness to their day. Our care is focused on what our clients can still do and allowing them to do it, not what they can no longer do.
We have been lucky to serve hundreds of seniors in our community over the years, and we are committed to continuing to provide uncompromising levels of care to all our families.