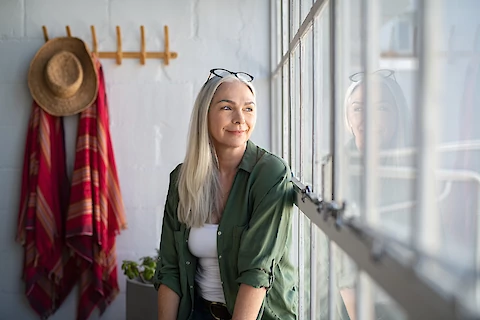 Resources for Seniors Aging in Place in Boston
Boston is becoming a popular haven for retirees who'd prefer to eventually age in place. The iconic New England city offers seniors access to an exciting social life and the very best resources for seniors. This beautiful harbor city is the perfect choice for anyone who wants to embrace adventure during their golden years.
Home to outstanding hospitals and medical facilities, and a wicked local culture, the team at Senior Helpers in Boston is proud to be a part of this community. Here, we'll explore some great resources for seniors looking to age in place in this historic Cradle of Liberty.
Boston Programs for Seniors
Here in Massachusetts, most senior programs are managed by the Executive Office of Elder Affairs. Contact them here for a list of Senior Centers in your neighborhood. They can help with daily entertainment, socialization, and special events throughout the year.
But that's not all. Boston offers more resources that make it easy to age in place.
Popular Resources for Boston Seniors
Aging in Place in Boston with Senior Helpers
Here at Senior Helpers, we specialize in 24-hour care and overnight care for seniors that choose to age in place rather than live in a nursing home facility. It's no secret that our older family members feel more secure staying in their own homes. Our goal is to help people manage all their day-to-day tasks on their own. We help seniors remain in the home they cherish for longer.
If you or your loved one requires services such as medication management, personal care assistance, or help with light housekeeping and other services, Senior Helpers is here for you! Our work in elder care is about helping seniors and their families experience the best possible quality of life during the aging process. We help seniors maintain their peace of mind and enjoy independence in their own homes.
Our Zero-Pressure Consultation
Our approach to elder care is entirely customized to each patient. We'll start by defining your needs and explaining how we can help you successfully age in place. When you see the power of our LiFE Profile (Li=Lifestyle, F= Feasibility, E= Evaluation assessment), you'll realize that our clients are the center of our universe. So let's talk! Contact us anytime, and we'll explain how we can help in a no-pressure conversation.