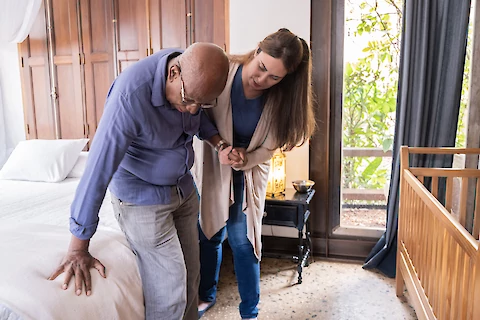 Senior Care Information and Lifestyle in Des Plaines
The aging process comes with numerous challenges which might rob people of their time and resources. However, the worry about the future is becoming history to some people, thanks to home care facilities for the aged. Here is what you need to know about senior care information and lifestyle.
Five Benefits of Senior Care Homes
There are numerous benefits that home caregivers provide which we cannot overlook. The benefits include:
1. One-on-one attention
Senior care homes provide one-on-one attention that the aged crave. In fact, Senior Helpers has been lauded for providing premium 24-hour home care services to the aged. The ratio of caregivers to the old is impressive and partly explains why the demand for its services is ballooning.
2. Companionship 
As people, they gradually become isolated. Isolation is a great contributor to poor health among the old. Leaving your loved ones in senior care homes ensures that they receive senior companionship from caregivers as well as peers alike. Additionally, the provision of companionship in around-the-clock care makes the elderly remain healthy for a long time. 
3. Comfort 
Senior care homes are built for the sole purpose of providing the elderly with a comfortable place to stay. The elderly are provided with comfy beds, bathrooms, as well as food to make them feel good during their stay. The comfort is in these homes, especially if your elderly loved ones are battling conditions such as dementia. 
4. Family involvement 
Senior care homes such as Senior Helpers allow family members of the elderly to provide company and other help to their loved ones. The family members could take turns keeping the elderly company, which is useful for their wellbeing. There is no limited number of times that a family can provide care to their loved ones. This creates a bond between the family and the senior care home. 
5. Cost-effective 
Most people and families that take their elderly to senior care homes operate on tight budgets. During the search for live-in-home care, people look for the cost of keeping their elderly loved ones. Some senior care homes also accept insurance plans, making them ideal for people operating under a tight budget.
Homecare Provider Around You 
Identifying a responsible caregiver is a hard task, and the demand for the available few is extremely high. Senior Helpers has established itself as a reliable provider of consistent senior care in Des Plaines, Glenview, Downers Grove, as well as Arlington Heights. The professionalism in this live-in-home care ensures that your loved ones live in comfort, fun, and peace. In fact, caregivers in these branches undergo thorough training before they are assigned to the elderly. 
Try us today!
At Senior Helpers (Des Plaines), we offer our clients unmatched quality in providing life in home care for the elderly. For individuals or families searching for an affordable as well as a classy resting place for their elderly, Senior Helpers is the place to go.
For inquiries or booking, you can contact us any time of the day, all year round. Our clients leave positive reviews due to our high level of professionalism, and you should be part of this organization.