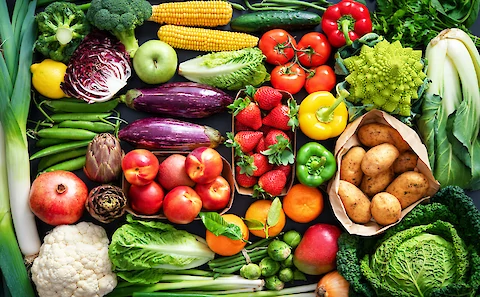 Eating more produce is a great way to improve one's health and wellbeing. After all, fruits and vegetables are low in calories and high in vitamins and nutrients. They are filling and can also help us maintain a healthy weight. However, eating the recommended daily quota of fruits and vegetables can be difficult for seniors in Des Plaines who are aging in place on a fixed income.
The CDC guidelines recommend about 2 to 2 1/2 cups of vegetables per day. For many, this is easier said than done.
Some shoppers maintain that the price of produce is prohibitive. For others, taste is a factor. However, the good news is that there's a new, easy solution in sight. With conscious effort and the help of Misfits Market, you can increase your intake of delicious fruits and vegetables.
What is Misfits Market?
Did you know that up to 50% of the produce grown in the United States is thrown away?
Much of it ends up in landfills and goes to waste.
Why? Because the produce was misshapen or had minor cosmetic blemishes on it.
This is where Misfits Market comes in. Misfits Market rescues only 100% organic produce and resells it at discounts of up to 40% off grocery store prices. You get your produce through subscription boxes each week or every other week.
Misfits Market says that the produce it sends out is 100% GMO-free and always fresh.
You Get to Save Money & Help Farmers
Misfits Market allows seniors to subscribe to get one of two vegetable box options delivered directly to their homes. The average discount for this organic produce is about 40% off grocery store prices.
We recommend the "Mischief" box, which provides subscribers with 10 to 13 pounds of fresh organic fruits and vegetables. The produce may be misshapen or have small cosmetic blemishes, but it will be fresh and ready to eat.
This is the perfect box for seniors, who can use the produce to cook with or even to enjoy as snacks. The "Mischief" box is recommended for 1-2 people, and you can select delivery options each week or twice per month.
If You Live in a Larger Household or Consume a Plant-Based Diet, There's a Solution for You
If you are a senior in the Des Plaines area who lives in a larger household or who simply enjoys having people over for meals, consider ordering the "Madness" box.
This box includes 18 to 22 pounds of produce delivered weekly or twice per month. However, note that this is the average amount of produce for approximately five people a week. This box is intended for larger households who cook many of their meals at home or for individuals who eat a largely plant-based diet and consume a large amount of produce each week.
You Help Farmers When You Order From Misfits Market
When you order Misfits Market boxes, you are helping farmers and promoting a circular economy, where nothing goes to waste. You'll prevent food waste by buying produce that would otherwise be taken to landfills.
Each week, you can find out what farmers will be putting into your box by clicking here for a complete list. This list is usually updated weekly. You can check it every week to see what goodies you'll be getting in your box.
How to Sign Up for Misfits Market Subscription Boxes
Presently, Misfits Market delivers to more than 25 states, including Illinois. To see if it delivers to your neighborhood in Des Plaines, Downers Grove, Schaumburg, and the surrounding areas, sign up here. Be sure to read the FAQs to get answers to your questions.
Misfits Market is working to accept as many new subscribers as possible. Signing up for a Misfits Market subscription box will allow you to eat a healthier diet as you age in place in Des Plaines.