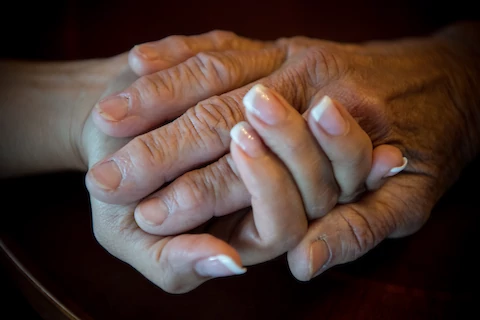 Our History
Glen and Michelle owners of Senior Helpers of Spring Hill, like every other owner, are fully-committed to the original goal of providing dependable and affordable in-home care with well-trained caregivers. Nothing is more important to us than being the best available resource for seniors and families in our community.  
The Scharfelds were drawn to Senior Helpers because of Glen's years of direct experiences while in law enforcement. He saw many seniors in need of companion and personal care services, within their homes and communities. Michelle was also moved to join Senior Helpers after she experienced the challenges of assisting her family in caring for her grandfather, who had Alzheimer's disease, until he passed. The Scharfeld's truly empathize with families who are experiencing similar challenges with a loved one.
We have been lucky to serve hundreds of seniors in our community over the years, and we are committed to continuing to provide uncompromising levels of care to all our families.
Senior Helpers works hard to educate the public in Dementia and Parkinson's awareness.  Senior Helpers provides education to the public, through community Support groups and within our in-house, training centers we invite the public to attend Alzheimer education via the Senior Gems program .  Virtual Dementia Tours are scheduled and open to the public, via a mobile tour bus and we are partnered with the not for profit, Second Wind Dreams www.secondwind.org .  Second Wind Dreams is an important organization that provides dreams to Seniors to help enhance their quality of life.  PK Beville is the founder of the Virtual Dementia Tour and Second Wind Dreams.
Senior Helpers currently sits on the Alzheimer's Family Organization (AFO) board and actively participates in community Alzheimer awareness walks and other multi-community events. 
Senior Helpers is a VA provider for Home Care services, Medicaid Waiver services and Long Term Care Insurance policies as well.