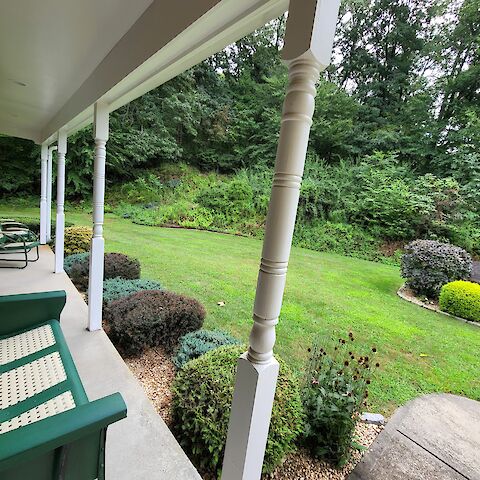 Nestled within the picturesque Naugatuck Valley in New Haven County, Connecticut, lies the charming town of Naugatuck. This quaint haven of natural beauty and community spirit is not only a testament to Connecticut's rich history but also a place where compassion and care thrive. At the heart of it all, Senior Helpers Home Care shines as a beacon of support for veterans across the state, including Naugatuck. Today, we delve into a heartwarming story that captures the essence of this community and the impactful work of Senior Helpers. 
A Home Care Agency with a Purpose: 
Senior Helpers Home Care stands as a VA-Certified Home Care Agency, dedicated to providing exceptional services for veterans throughout Connecticut. With a mission to ensure that our veterans receive the compassionate care they deserve, Senior Helpers extends its support to Naugatuck and beyond, enriching the lives of those who have dedicated themselves to our nation's service. 
Personalized Care with a Personal Touch: 
One of the hallmarks of Senior Helpers' approach is the personal connection that is fostered between caregivers, veterans, and their families. Today's story takes us on a journey with a dedicated Senior Helpers representative who understands the importance of maintaining these relationships. Regular visits to the veterans under the care of Senior Helpers not only ensure the quality of services provided but also establish a strong bond built on trust and genuine concern. 
A Porch with a View: 
During a recent visit to Naugatuck, this representative had the pleasure of spending time with a veteran and discussing a topic that transcends time and generations – a porch. The veteran proudly shared stories of his beautifully adorned porch, a tranquil oasis that offers breathtaking views of the surrounding trees, plants, and the lush lawn. A picture of this inviting haven is proudly attached to this blog, showcasing the seamless blend of nature's beauty and the joy it brings to the veteran's life. 
Community, Companionship, and Care: 
The porch serves as a symbol of the bond between the caregiver, the veteran, and the community they both cherish. This interaction reflects the holistic approach that Senior Helpers advocates for – one that embraces the emotional well-being of the veteran, their comfort, and their connection to the world around them. The caregiver not only tends to physical needs but also nurtures a genuine friendship that goes beyond the tasks at hand. 
Conclusion: 
Naugatuck, with its rich history and scenic charm, embodies the spirit of community, care, and connection. Senior Helpers Home Care's commitment to providing exemplary services for veterans amplifies this spirit, ensuring that every veteran in the region, including Naugatuck, receives the support they need and deserve. As we celebrate the beauty of a porch that offers a window to nature's wonders, we also celebrate the profound impact that caregivers and compassionate companions can have on the lives of those who have dedicated themselves to serving our country. #Naugatuck #NaugatuckValley #NewHavenCounty #HomeCare #HomeCompanion #Caregiver #VA #Vet #Veteran #VACertified #SeniorHelpersHomeCare