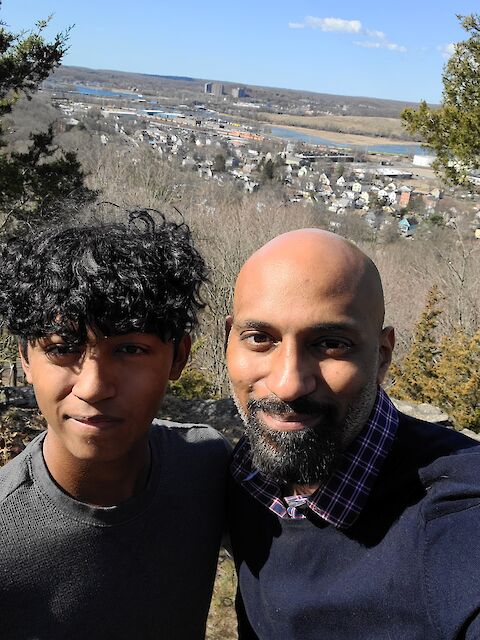 Welcome to New Haven, Connecticut – a vibrant and historic town that seamlessly blends old-world charm with modern vibrancy. Nestled along the picturesque coastline, New Haven is a place of cultural richness, academic excellence, and breathtaking natural beauty. As the proud owner of Senior Helpers, a compassionate provider of Non-Medical Home Care, I can tell you how much I appreciate taking my family to East Rock.

At the heart of New Haven lies the iconic East Rock, a majestic summit that offers sweeping panoramic views of the town's splendor. I have my own very fond memories captured in the attached photos and video here. These highlight the deep connections I've forged here – whether it's strolling along the trails with my teenage son Ryan, embracing the stunning vistas with my beloved mother, or capturing the awe-inspiring beauty from the peak. East Rock is not just a destination; it's a symbol of the bonds that tie generations together.

New Haven holds a special place in my heart, and for good reason. The town's rich history is interwoven with prestigious institutions like Yale University, infusing the area with a dynamic energy that stimulates the mind and soul. Beyond academia, New Haven's vibrant arts scene, eclectic dining options, and diverse neighborhoods create a tapestry of experiences that cater to every palate and interest.

For my clients who call New Haven home, my commitment to providing Non-Medical Home Care I hope will be a beacon of support, ensuring their comfort and well-being as they navigate their golden years. I hope my dedication mirrors the spirit of New Haven itself – a town that values connection, community, and a shared sense of purpose.

So, whether you're exploring the trails of East Rock, savoring the town's culinary delights, or simply relishing the warmth of community, New Haven I know shall welcome you with open arms. Just as we at Senior Helpers extend care to those in need, this town embraces its visitors with the warmth of a cherished friend.