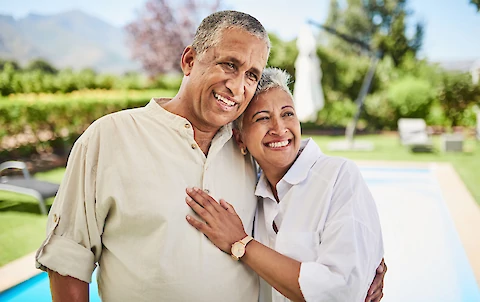 Summer vacations are a wonderful time for seniors to relax, explore new destinations, and create lasting memories. However, traveling during the golden years often comes with its unique challenges, making proper preparation crucial for a safe and enjoyable trip. With some valuable senior travel tips tailored to their specific needs, seniors can make the most of their upcoming summer adventure.
Take Health Precautions
Before embarking on a summer excursion, it's essential for seniors to address any health concerns that may impact their travel plans. Seniors should schedule an appointment with their doctor to discuss any pre-existing medical conditions and receive necessary vaccinations. Health should be seniors' top priority, so make sure to pack a well-stocked medical kit that includes prescription medications, over-the-counter remedies for common ailments, and first-aid supplies.
As a senior traveler, it's also crucial to invest in travel insurance. Take the time to research and compare coverage plans that cater to seniors, ensuring they have adequate protection in case of unforeseen circumstances.
Pack the Essentials
Comfort is key when traveling, so pack clothing made from lightweight and breathable fabrics. Opt for supportive shoes, especially if seniors will be walking or sightseeing for extended periods. Don't forget to bring any assistive devices, such as canes, walkers, or wheelchairs, and extra batteries for hearing aids.
In addition to clothing and personal items, one of the most important senior travel tips is to keep important documents easily accessible. These may include identification like a driver's license or passport, copies of medical prescriptions, insurance cards, and emergency contact information.
Choose Appropriate Accommodations
Selecting the right accommodation can make or break a senior's vacation experience. Research hotels or vacation rentals that offer accessibility features, such as elevators, ramps, and handrails, or rooms with walk-in showers and grab bars. The location also plays a significant role, so opt for accommodations close to popular attractions and transportation options.
To save money, search for hotels offering senior discounts. Many establishments provide reduced rates or other perks, so don't hesitate to ask for available deals when booking a stay.
Consider Activities Catering to Seniors' Unique Needs
When planning an itinerary, consider activities that cater to seniors' interests and unique needs. Guided tours and excursions are a popular choice, offering the benefits of group travel and structured schedules. Many tours cater to seniors with limited mobility, ensuring everyone has an enjoyable experience.
Cultural experiences, such as visiting museums, theaters, and historical sites, can provide an enriching and educational aspect to the trip. These activities offer opportunities for personal growth, mental stimulation, and engagement with local customs and traditions.
Ensuring Safety During Travel
Staying safe during travels is paramount for seniors. Here are additional senior travel tips to help keep them safe and healthy during their vacation:
Health Safety
Stay informed about any local guidelines and restrictions and follow health safety rules. Seniors should also practice good hygiene and maintain social distancing if necessary to protect themselves and others.
Personal Safety
Personal safety is equally important, so be vigilant about potential scams, pickpockets, and other travel-related risks. Use reputable transportation services and be cautious when sharing personal information. Seniors should also share their travel plans, contact information, and any updates about their journey with friends and family. This will help give themselves and their families peace of mind.
Senior Helpers Danbury Can Assist Seniors in Preparing for Their Travels
Preparing for seniors' summer vacation helps ensure a safe, enjoyable, and memorable experience. By taking the time to address health concerns, pack accordingly, choose suitable accommodations, and engage in meaningful activities, seniors can make the most of their well-deserved break.
For seniors living in New Milford, Danbury, Newtown, Fairfield County, and Litchfield County, don't hesitate to contact Senior Helpers Danbury for companionship and assistance with your travel preparations. Happy travels await you.