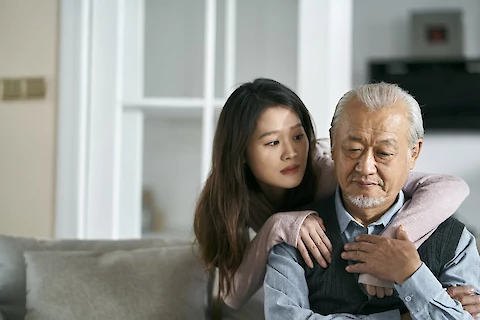 As you get older, your memories can start to suffer from age-related memory loss. It becomes more and more difficult to remember those details you used to with ease. Senior Helpers Thousand Oaks, an in-home senior care company, is offering helpful tips to help slow down age-related memory loss. We will outline the leading causes of memory loss and offer simple steps you can take to keep your memory strong as you age.
What Are the Leading Causes of Age-Related Memory Loss?
The primary causes of age-related memory loss are usually linked to age-related changes in the brain. These changes can include the reduction of neurons, decreased production of neurotransmitters, and decreased circulatory response to the brain. Other causes of memory loss as you age can include depression, stress, and chronic health issues.
Chronic health issues can cause memory loss as a result of inflammation or a lack of oxygen to the brain. For example, a person with high blood pressure may experience memory loss due to the pressure being placed on their brain. Additionally, conditions such as diabetes, stroke, and dementia can all contribute to age-related memory loss. 
Top Prevention Strategies
With some top prevention strategies in mind, you can have an easier time avoiding some of the memory loss struggles that come from getting older. 
Increase Your Use of Mentally Stimulating Activities
One of the best ways to keep your memory strong is to engage in mentally stimulating activities. Doing tasks such as crossword puzzles, reading, or learning a new language can help keep your brain active, which can help slow down age-related memory loss. Try new things, and try them often. Take classes. Play challenging games. Learn a new skill or partake in a new hobby. You have many options.
Stay Active
Regular physical activity can also help keep your memory sharp. Getting at least 30 minutes of activity each day can help improve blood flow to the brain, which can help improve cognitive functions, including memory. Add exercise into your day in any way possible. Just be sure to be mindful of your mobility level and only engage in activities that you feel comfortable with. 
Eat a Range of Antioxidant-Rich Foods
Adding certain antioxidant-rich foods to your diet can also help protect against age-related memory loss. These foods include berries, nuts, and dark leafy greens. Eating these foods can help protect your brain and reduce inflammation, both of which can help reduce memory loss.
Reduce Culprits of Stress
Stress can also contribute to age-related memory loss. Reducing stress can help reduce memory issues, so it's important to practice relaxation techniques. Yoga, meditation, and deep breathing can all help keep your stress levels low.
Reach Out to Senior Helpers Thousand Oaks
Age-related memory loss can be a frightening issue, but there are steps you can take to help slow down and possibly prevent it. Engaging in activities that stimulate the brain, staying active, eating antioxidant-rich foods, and reducing stress can help you keep your memory strong as you reach your retirement years and beyond. If you are looking for dedicated and experienced care in Thousand Oaks, Westlake Village, Oxnard, or Newbury Park, consider the in-home senior care services of Senior Helpers Thousand Oaks. Contact us today for more information.