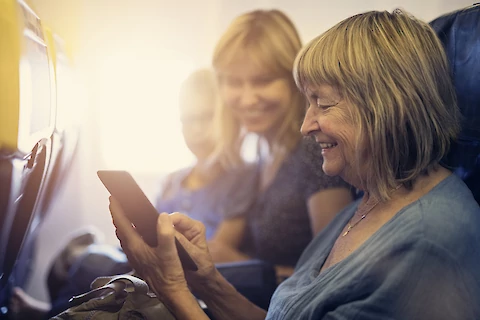 Aging should not keep anyone from having new adventures. Traveling gives loved ones an opportunity to have fun, refresh and connect to a broader environment. Below are seven tips on how to prepare for travel and Labor Day events during three-day weekends with loved ones:
1.   Consultation with Travel Agents for Suggestions
Many tour operators in Thousand Oaks have specialized their services to accommodate the traveling needs of senior citizens. Caregivers are advised to inquire with travel agents about the services they offer to accommodate the needs of loved ones during Labor Day Events.
2.   Make an Appointment with a Health Provider
Caregivers in Westlake Village are advised to consult with a health provider about the senior adult's travel plans at least a month before the travel date. Consultation with a health provider helps in getting specific vaccines and medication that is important during the travel. Caregivers should inform the health provider about any current prescriptions the loved one uses chronic medical conditions and planned activities during the trip on Labor Day Events.
3.   Medications
A higher number of seniors usually have different medications for different reasons. A caregiver should make a list of all medications that the loved one uses and pack the medicine. When packing the medication, caregivers should pack some extra medicine for their loved ones.
4.   Accommodation
Caregivers in Newbury Park should look for accommodations that comply with the Americans with Disabilities Act (ADA) if need be. Some of the loved ones may need wheelchairs and other equipment to aid them in moving around at ease. The rooms should also be quiet and less crowded, with easy access to medical facilities in case of an emergency.
5.   Refreshments
When traveling for three-day weekends with loved ones in Westlake Village, caregivers should prepare some healthy snacks for the loved ones to enjoy during the trip. Senior adults need to stay refreshed and hydrated during the journey. A few healthy bites to carry are; nuts, sliced fruits, and energy bars. Drinking water is also essential because it keeps loved ones hydrated.
6.   Extra Time on the Itinerary
Seniors may require some extra time to stretch up their legs and use the bathroom when traveling. The breaks reduce fatigue and keep loved ones energized. 
7.   Documentation
Caregivers in Thousand Oaks should carry identification documents for loved ones, medical insurance, contact information, and travel documents. The documents should be up to date and valid. A caregiver is advised to arrange the documents and have them on hand if requested.
Labor Day Events During Three-Day Weekends
Planning is crucial, especially when traveling with a loved one living with dementia. Senior adults with dementia may become anxious or agitated during the journey. Preparation can help mediate any difficulties during the trip, making it safe and enjoyable.
The Senior Helpers in Thousand Oaks have a well-trained and experienced team of caregivers who offer customized services to match your loved one's needs. The experience includes caregiving for loved ones living with Alzheimer's dementia and other chronic diseases. If you have a loved one living in Thousand Oaks, Westlake Village, Oxnard, and Newbury Park, contact us for more information.