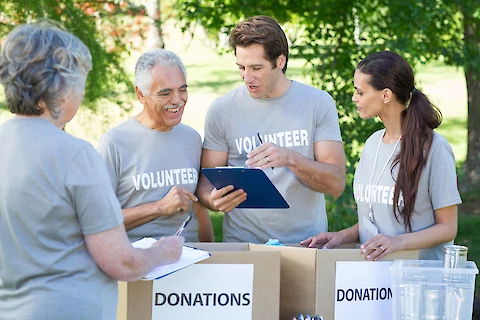 Making new friends or taking up a new hobby as a senior might be awkward, if not downright terrifying. However, taking care of your social well-being not only helps you navigate the changes that come with getting older, but also has positive effects on your mental and physical health. Here is a list of strategies you can use to find new groups, meetups, and scheduled events in your area this summer.
1. Asking Your Doctor
Talking to your primary care doctor is a great place to start if you're seeking support groups for a specific health condition. Most hospitals offer support groups for patients undergoing chemotherapy, rehabilitation, or surgical procedures.
2. Checking With Your Local Library
You might be surprised to learn how successfully libraries have evolved to support the communities they serve. Many organize activities on a weekly or monthly basis, such as senior support groups or educational seminars. Some libraries host collaborative workshops or classes on specific topics, while others even host physical activity programs like chair yoga or stretching.
3. Using Social Media
Pew Research Center estimates that more than a third of Americans 65 and older are active on social media. An excellent way to connect with other older adults going through similar transitions is to join an online support group. In most groups, you can ask questions, post topics, respond to others' posts, and more.
Meetup is an excellent example of a social network you can use to find people in your area with similar hobbies. You can type "senior" in your search to find people within your age bracket.
However, be sure to verify the authenticity of online groups. Some groups are run by scammers or people out to spread false information. Do not share sensitive personal data on online groups, like your credit card info.
4. Taking a Senior Fitness Class
Do you currently hold a membership to a local gym or a fitness facility? If you don't, you should consider getting one at a facility that provides programs for older adults or persons with specific health concerns like arthritis. 
Exercise classes combine physical activity with the opportunity to interact with other people. Check to see if any of the facilities in your area offer meditation sessions, chair yoga, or water aerobics.
5. Joining Volunteer Groups
Taking part in a volunteering activity is a win-win situation for both you and the Thousand Oaks community. Seniors can participate in a variety of volunteer activities,  including:
Museums
Libraries
Food pantries, soup kitchens, or homeless shelters
Coaching or mentorship programs 
You should talk to Senior Corps, a subsidiary of the Corporation for National and Community Service if you seek alternative creative ways to give back and volunteer your time in your local community. Also, whether you have restricted mobility or simply prefer to volunteer from a distance, there are many ways that you can contribute from the comfort of your own home.
6. Taking Senior Education Classes
Many community colleges provide classes tailored to senior citizens' needs. These educational opportunities can be an excellent way for seniors to network with others. There are community courses that do not count toward credit that seniors can take in areas such as painting, ceramics, culinary arts, gardening, and other active areas of study. For instance, California Lutheran University offers the Fifty and Better program for seniors seeking knowledge and social engagement. 
Get Home Care Through Senior Helpers of Thousand Oaks
At Senior Helpers of Thousand Oaks, we offer a wide variety of care options, so you can rest assured that your loved one will receive the care that meets both their wants and needs. Contact us today, and we'll help you honor your loved one's wish to continue living in their own home as they age.