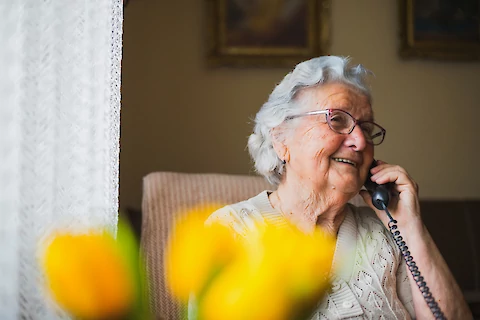 One of the major signs that someone has Alzheimer's is if they keep forgetting to pay essential bills on time or at all. While the news could be upsetting, it is best that people find ways to help their parents get their finances in order.
How to Protect the Assets of Your Parents With Alzheimer's
Even if older people already have a retirement plan in place, helping them evaluate and get their finances in order when they notice signs of Alzheimer's is one way to protect them. Here are ways people can protect their older parents' assets.
1. Get Organized
Adult children should collect their parents' important documents and keep them organized. Some of their important documents include:
Retirement accounts
Financial statements
Bank accounts
Usernames and passwords
Proof of ownership
Will
Power of attorney
All these documents should be kept in a secure location so that they can be located when decisions have to be made quickly. Without these documents, families often navigate complex processes, including going to court when disagreements arise.
2. Block Scammers From Calling
The older population is susceptible to financial scamming since there is an assumption that they have large sums of money in their accounts. Most of the scammers are people close to them who call and ask for their account information. To protect parents against this, register their phone number to the National Do Not Call Registry. 
3. Set Up An Automatic Pay System
Paying bills is never easy for anyone, and this gets hard when someone has Alzheimer's. However, there are things you can do to smoothen the process for older people, one of these is using the Automatic bill system. With this system, all the bills, including Utility, phone, streaming subscriptions, and credit card bills, will be paid on time. 
Tips to Help Parents Manage Their Finances
The following are simple tips that can help people manage their parents' finances without them feeling like they have no control.
Adult children should talk to their parents about their financial status during the early stages of Alzheimer's. While at it, they should inform them that their intention is to protect them against financial mistakes.
Parents with Alzheimer's should be signed for a free credit report, which gives a comprehensive credit report after every 12 months.
They should agree on a spending limit with their parents on all credit and debit purchases.
Enlist the help of a financial planner to simplify their parents' financial portfolio. 
Enlist the help of a durable power of attorney to act on behalf of their parents' financial and legal matters.
With these tips, people can ensure that their parents' finances are protected.
Final Words
Great financial planning and taking appropriate measures is one way to ensure that older people with Alzheimer's are protected from financial mistakes. 
At Senior Helpers Thousand Oaks, our aim is to ensure that parents with Alzheimer's are taken care of, thanks to our Alzheimer's & Dementia Care. We are located in various parts of California, including Westlake Village, Oxnard, and Newbury Park.Contact us today and let us help senior loved one/s.