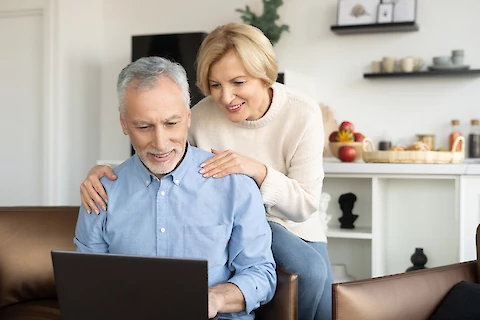 Healthcare is an integral part of any senior's life–and if part of your plan for 2023 is to take control of your healthcare options, you'll want to gain a good understanding of your Medicare plan. If you are already a part of Medicare, you probably have some knowledge of how the process works, but even Medicare pros need a refresher from time to time. Here are three important steps for managing Medicare in 2023, courtesy of Senior Helpers Thousand Oaks.
1. Understand Your Options
Before you set aside time to enroll in Medicare, you should know a few basic things about it. Here's a refresher on Medicare:
Senior adults must be 65 or older to qualify for Medicare.
You could also qualify for Medicare if you are under 65 and have been receiving Social Security Disability Insurance benefits for 24 months.
Finally, you could qualify for Medicare if you are any age with end-stage renal disease.
Traditional Medicare consists of Parts A and B and is offered through the federal government. At the same time, supplemental plans can be purchased from private insurance companies to provide additional coverage beyond what traditional Medicare plans offer.
2. Enroll Online
When choosing the right coverage for you, consider what level of medical care you require. You might want an expanded coverage plan if you have a preexisting condition or regularly scheduled medical visits. If you don't have any special requirements, traditional Medicare could be right for you. Once you have chosen the plan that works best for you, you can enroll directly through the official Medicare website.
Enrolling online is often the easiest option for senior adults, as the site walks you through the process, but you can also call 1-800-MEDICARE if you prefer to speak to someone. 
3. Know How to Ask for Help
There is a lot to consider when enrolling in an insurance plan, so it is understandable if you want some additional help or guidance before enrollment. Know your options and reach out for help if you have any questions at all. Family and friends, as well as local insurance agents, can all offer some additional insight into Medicare and help you with enrollment. If you need more thorough assistance with Medicare, consider reaching out to your local Area Agency on Aging. A representative can walk you through the different plan options and help you decide which one might be best for your needs.
Senior Helpers Provides Top-of-the-Line Caregiving Services
Medicare can help keep you healthy - and Senior Helpers Thousand Oaks can support you in every other avenue of life! Our personalized caregiving services are customized to senior adults in and around the Thousand Oaks, Westlake Village, Oxnard, and Newbury Park areas. We proudly support seniors in every stage of life, with caregivers who are specially trained to help you thrive. Contact us today to learn about our services and see how we can help you!