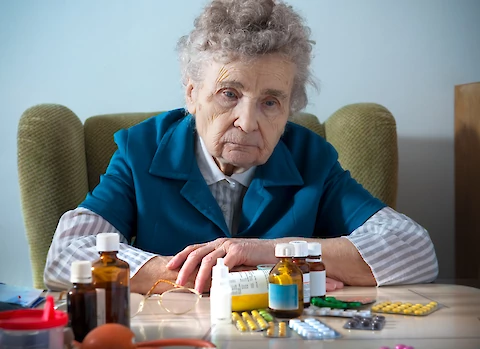 Managing medications is a critical aspect of senior caregiving. From ensuring the correct dosages are given at the right times to monitoring for potential side effects, it can often feel like a juggling act. That's why learning to simplify and streamline the process of medication management can be a lifesaver. With some practical and effective strategies for organizing weekly medications more efficiently, you can reduce the stress you're feeling and increase the well-being of your senior loved one.
Why Efficient Medication Organization is Crucial
Efficient medication organization is crucial because seniors often take multiple medications at once. Missing a dose or taking an incorrect dosage can lead to adverse effects. Efficient organization can minimize these risks and help caregivers avoid medication mishaps.
Use a Pill Organizer or Automatic Dispenser
One of the simplest ways to keep track of medications is by using a pill organizer. Pillboxes have compartments for each day of the week and often have separate sections for different times of the day. On the other hand, automatic dispensers can be programmed to dispense the correct number of pills at specified times. 
While pillboxes are inexpensive and easy to use, automatic dispensers are more suitable for seniors on complex medication regimens but can be costlier. Consider your loved ones' medication needs when choosing the best tool for them.
Develop a Routine
While having a physical tool is helpful, developing a routine is also essential. Administering medications should not be a rushed task squeezed in between other chores. Establishing a consistent schedule, such as after breakfast or before bed, can ensure medications are taken at the right times. Additionally, leveraging technology like setting up alarm reminders on your phone or using medication reminder apps can be handy.
Keep an Updated Record
Record keeping is another key aspect of efficient medication management. It is important to keep a log of all the medications your loved one takes, including their dosages and times. This record should be kept up to date and should be readily available to show healthcare providers, should the need arise. This will help you stay organized and avoid potential drug interactions and duplications.
Communicate With Healthcare Providers
It's also incredibly important to maintain open communication with healthcare providers. Don't hesitate to reach out if you have any concerns or questions about the medications your loved ones are taking. Healthcare providers can offer guidance, adjust dosages, or suggest alternatives if necessary. Always make sure you understand what each medication is for, how it should be taken, and what side effects to watch out for. 
Connect With Senior Helpers Thousand Oaks
As caregivers, we are responsible for ensuring that our senior loved ones take their medications as prescribed to maintain their health. It can certainly be challenging, but with efficient organization methods, a consistent routine, accurate record-keeping, and open communication with healthcare providers, medication management can become a more manageable task.
Remember, you're not alone on this journey. We at Senior Helpers Thousand Oaks are here to help with personalized senior care. If you live in Thousand Oaks, Westlake Village, Oxnard, or Newbury Park and seek support in managing your senior loved ones' medications more efficiently, don't hesitate to contact us. We're just a phone call away.