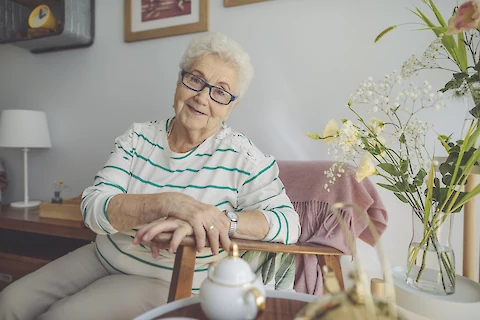 Are you looking to build stronger relationships with seniors in your life who live alone? Establishing connections with seniors living independently is not only beneficial for their well-being but can also enrich your own life. Many of these seniors struggle with isolation and loneliness, and you can make a difference. Trying a few of these tips can make it easier. 
1. Find Common Interests
Finding common interests is a great way to start building a relationship with a senior living alone. Share your hobbies with them and ask about their passions. Perhaps you both enjoy gardening, cooking, or watching a favorite sports team. Engaging in activities together based on shared interests can create a strong foundation for your relationship.
2. Offer Support
Another important aspect of connecting with seniors living alone is offering support when needed. Help them with errands, chores, or provide transportation to appointments and social events. You could also assist seniors in using technology, such as setting up video calls with family members. By sharing information about local services and programs designed specifically for seniors, you'll demonstrate your genuine concern for their well-being.
3. Establish Regular Check-ins
Scheduling regular visits or phone calls is an excellent way to maintain a connection with a senior living alone. Creating a routine for contacts, such as a weekly phone call or visit, shows your commitment to your relationship. However, be mindful of the senior's need for independence and privacy. Offer to include them in your social events or family gatherings, but always respect their wishes if they prefer solitude.
4. Engage in Meaningful Conversations
Taking the time to have deep and meaningful conversations with a senior can greatly strengthen your bond. Ask open-ended questions about their life experiences, memories, and opinions. Share your own stories and experiences and discuss current events or topics of interest. The key is to be a good listener and demonstrate genuine curiosity in their thoughts and opinions.
5. Encourage Socialization
Helping seniors find local senior centers, social clubs, or community events can greatly improve their quality of life. Encourage participation in group activities and classes, and offer to accompany them to social functions. By assisting them in maintaining connections with friends and family, you'll boost their sense of belonging and ward off feelings of loneliness.
6. Promote Health and Wellness
Supporting a senior's physical and mental well-being is crucial for a healthy, fulfilling life. Encourage light exercises like walking, yoga, or tai chi to improve their overall health. Share healthy recipes and cooking tips, and have open conversations about mental health and emotional well-being. Offering support for medical appointments and health management can also demonstrate your care for their welfare.
7. Be Patient and Understanding
Building strong relationships takes time, so remember to be patient and understanding. Be sensitive to the senior's needs and boundaries, showing empathy and compassion for their experiences and challenges. Most importantly, remember to respect their independence and autonomy.
8. Foster Connections With Other Seniors
Introducing seniors living alone to other older adults can help them develop a supportive network. Encourage participation in group activities and clubs, or introduce them to neighbors around the same age. Sharing information about local senior resources and events can also facilitate meaningful connections.
Senior Helpers Thousand Oaks Offers Companionship for Seniors
Building relationships with seniors living alone is both rewarding and essential for their well-being. Implementing the suggestions outlined in this post can make a significant difference in their lives. If you live in Thousand Oaks, Westlake Village, Oxnard, or Newbury Park, consider partnering with Senior Helpers Thousand Oaks to provide additional support and companionship for the seniors in your life. Together, we can work towards ensuring our senior neighbors, friends, and family members feel connected, supported, and valued. Contact us to learn more.