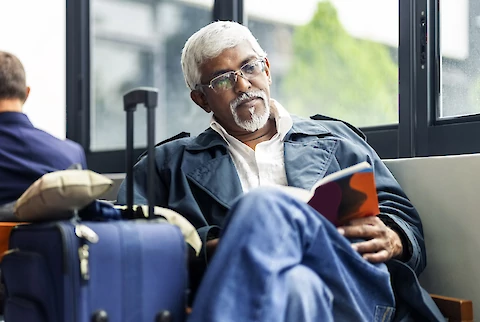 Traveling abroad with elderly relatives can be both exciting and challenging. While there's nothing like seeing new places, senior adults will need to prepare ahead of time to ensure a seamless trip. It's important to consider their health concerns during the planning process - and to that end, you need a well-stocked emergency medical kit on hand while traveling. Having one will ensure that any unforeseen issues or accidents can be handled quickly. This guide from Senior Helpers San Diego County will provide information on the essential items to include in your travel kit as well as additional travel tips so that you (and your senior loved one!) can enjoy a successful trip abroad. 
Essential Items To Include In Your Emergency Medical Kit
The first step towards creating an effective emergency medical kit for elderly travelers is to choose a storage space that is easily accessible. Consider choosing a container that will easily fit into your suitcase or a small backpack. Many stores sell plastic containers with secure fasteners for such a purpose. Once you have picked up the perfect carrying case, some of the essentials items should include: 
Over-the-counter medication such as pain relievers, antihistamines, and antacids 
Medicines specifically prescribed by your senior's physician - should always come with written instructions from the doctor
Bandages and gauze- nonstick ones may be necessary if your senior has sensitive skin
Personal hygiene supplies– don't forget toothbrushes, toothpaste, dental floss, or mouthwash  
Insect repellent- this is especially important when visiting tropical climates where mosquitoes pose a risk due to mosquito-transmitted viruses
Additional Travel Tips For Your Travel Kit 
One way many people plan ahead when traveling internationally is by purchasing a travel insurance package. Choose a plan that covers any unexpected expenses related to health care or emergencies. Additionally, seniors should wear contact details on their clothing just in case they get separated from you while traveling. Make sure to pack enough sunscreen as well. No one wants to have to deal with the irritating effects of a sunburn, especially when traveling overseas.   
Making Copies Of Important Documents 
Create multiple copies of important documents before leaving, including passport docs (identification cards), driver's licenses, etc. Having these documents on hand could prove invaluable if the original documents become inaccessible or misplaced along the journey. Having extra copies will give you peace of mind and could potentially help you and your senior deal with difficult situations during your travel.
Senior Helpers San Diego County Can Provide Guidance and Support
Traveling abroad can require extra precautions and considerations for elderly family members. With some preparation, however, there's no need to worry about unexpected medical issues popping up while you are away. If you are looking for premium senior care services in and around the Carlsbad, Encinitas, San Diego County, and La Jolla areas, contact Senior Helpers San Diego County today!