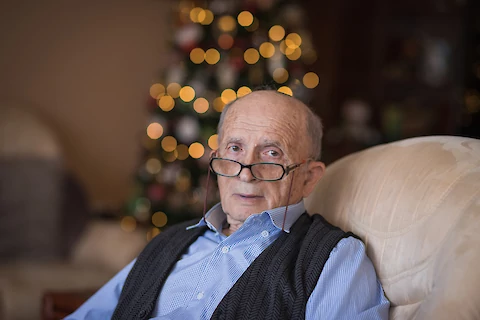 If you or your senior loved one(s) is thinking about opting out of a few holiday events this year, you shouldn't feel bad for doing so. The holidays are a hectic time of year and not everyone is up for the exhaustion they bring. While family members may be disappointed, a person shouldn't have to force themselves to do something they are unable to do. It is perfectly okay to say no to doing something you don't feel up to. So, what are some ways you can opt out of these events?
When is it Okay to Opt Out of Holiday Events?
If you want to opt out of any holiday event, then it's okay. You shouldn't force yourself to do anything you don't want to or aren't up for. There are many good reasons for opting out of holiday events such as physical limitations, getting overwhelmed, or simply just not wanting to do something. If you need a little help figuring out what to say to your family, Senior Helpers of Sacramento-Placer County has compiled a list of what to do!
Be Honest With Your Family
It's important to be honest when telling your family you want to opt out of a few holiday events. Making up an excuse can cause them to worry, and that's not something you want to happen. If you're having problems with mobility or other physical limitations, be honest about it. Your family may still worry about you and/or your health, but they likely won't try to force you to join in on things.
Assure Them It's Not Seasonal Depression
Seasonal depression is rather common among seniors and adults alike, but not everyone opts out of holiday events because of it. If you're not experiencing seasonal depression and want to make sure your family won't worry about the possibility, sit down and talk to them about the reasons why you are choosing to opt out of these events. No matter what, your reasons for opting out of festivities are valid and your family needs to respect your decision. The holidays can be stressful and not everyone is up to the task every single year.
Don't Be Afraid to Be Assertive
No one should force you to do things you don't want to do. If necessary, try to be assertive regarding your decision to opt out of some holiday activities. Your family may be disappointed, but it's more important that you're comfortable and aren't overexerting yourself. If push comes to shove, a firm "no" should do the trick. Explain your reasoning and don't back down just because you don't want to upset someone.
Enjoy the Holidays with Senior Helpers of Sacramento-Placer County
If you or a loved one require at-home senior care in the Sacramento-Placer County area, contact us at Senior Helpers. We serve Sacramento, Citrus Heights, Roseville, Fair Oaks, Elverta, and more areas within the two counties. We provide companionship, medication reminders, help with chores and/or hobbies, as well as daily activities like bathing or getting dressed.