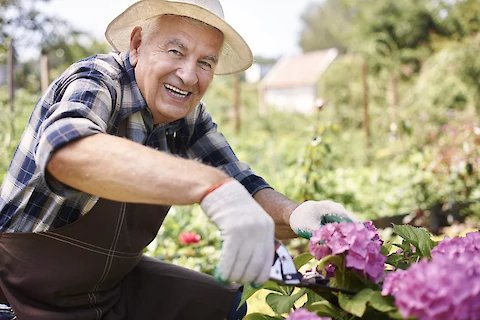 Most senior centers are nonprofit organizations that provide summer programs for older adults. Most centers have volunteers who dedicate their time to serving older neighbors. In addition to providing an opportunity for socialization, volunteering also offers a chance to give back to society.
Many older adults enjoy being part of a community service organization. They experience personal fulfillment and meet new friends. Volunteers play an integral role in various activities, from arts and crafts to exercise and fitness classes. Some even offer tutoring services for language learners. 
The older population with limited mobility or hand function faces challenges in finding volunteer opportunities. They often spend their time alone instead of contributing to their communities. Here are four ideas that older persons with these conditions can get involved in volunteering during the summer months.
Community Service
Volunteering at community centers can provide a sense of satisfaction and purpose. Senior day care programs are popular among senior citizens who want to socialize with others their age while getting some exercise. Most daycare facilities require volunteers to work as aides or teachers. 
A lot of these programs allow older adults to socialize with other members of the facility while teaching skills to younger people. It is a wonderful way for older adults to make friends and provide more youthful people with positive role models. Find these types of programs in your area. Ask around with friends and family members. Check online and use social networks. 
Education and Training Programs
Another great way to get involved in community service while still staying active is to take advantage of educational programs, classes, and workshops. Many schools offer special courses or seminars explicitly designed for the older population. Some focus on topics such as nutrition, fitness, and healthcare. 
In addition, many senior living facilities have ongoing education and training programs geared towards keeping residents abreast of current trends and issues related to aging. Such programs can help keep older persons connected and engaged with their peers and the larger community. Ask staff to find out what educational programs are offered at your local senior living facility or check online.
Credited Volunteer Work
Senior living communities sometimes run programs where volunteers can earn credit toward their care plans for participating in various projects and tasks. Volunteers can mow lawns, clean housekeeping rooms, and empty trash cans, or even assist with home repairs. 
Volunteer positions may range from 1 hour per week to multiple hours a day, depending on how much help the older population needs. Contact staff at your local senior living community to see what options are available if you're interested in joining a volunteer program.
Gardening
Older adults with hand function limitations may enjoy volunteering at local gardens or parks, where they can tend to flowers, trees, shrubs, grasses, and other garden plants. Gardening can restore lost muscle mass or improve balance and coordination. Volunteering in gardening allows the older population to stay fit, connect with nature, and become more independent. 
When choosing a garden location, make sure it's accessible by foot and close enough to public transportation if necessary. Before beginning the project, ensure the ground is level and free of obstacles.
Plan for the Upcoming Summer Volunteer Activities
During summer, older persons with limitations should consider volunteering at local community centers, schools, hospitals, and recreational facilities. Such opportunities can offer a chance to interact with other people, engage in meaningful projects, and contribute toward improving their overall quality of life.
If you are in Sacramento, Roseville, Fair Oaks, Carmichael, Citrus Heights, Antelope, Rancho Cordova, McClellan, Elverta, Mather, North Highlands, Rio Linda, or Loomis, we can guide you. 
At Senior Helpers, we offer premier and personalized caregiving services. Our experienced caregivers will guide you in selecting suitable volunteer activities for the summer. Contact us at 916-701-8400 to get a timely in-home assessment.