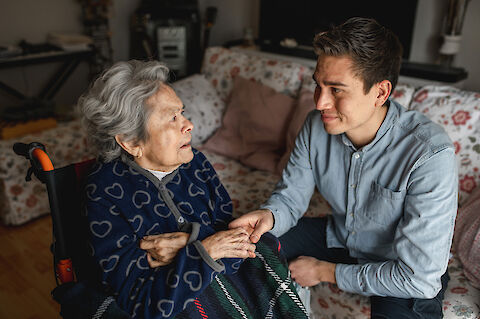 As the frequency and severity of dementia continue to grow, social isolation is becoming an increasingly common symptom of the disease. People with dementia may not be able to remember their friends' names. However, it does not mean they stop wanting to spend time with them. 
It is essential for people who are close to someone who has been diagnosed with Alzheimer's or dementia in Sacramento to maintain their social connections. It is for them to not feel isolated from those around them. This article provides practical ways to stay socially active with your friends as they begin to experience symptoms of dementia or Alzheimer's. Read on!
Combine Social Interactions With Certain Activities
Many people with dementia enjoy planning activities with their loved ones because it provides an opportunity to communicate meaningfully. Planning a day trip around Lexington and taking a walk together can give your loved ones a sense of purpose. It also helps them feel less isolated. If your loved one also enjoys cooking, hosting a potluck dinner and inviting your senior friends from around Shelbyville can be a great way to bring both of you closer together.
Additionally, activities that involve using your loved one's senses, like smelling flowers, tasting wine, or watching birds, can increase their capacity to remember new things. Similarly, there are activities in Sacramento that are promoting social interaction. It includes playing memory games, and arts and crafts. Dancing can help your loved ones stay engaged with the world and more connected to their friends.
Maintain Old Friendships and Make New Ones
It is essential to maintain existing social relationships and forge new ones. You can help your loved ones get as much social interaction as possible while keeping themselves connected to the world. One important thing to keep in mind when maintaining social relationships is to respect your loved one's privacy. 
It can be helpful to have specific guidelines in place, like only asking your loved one's closest friends to visit or only talking to your loved one on phone calls at certain times so that others do not feel pressured to visit.
Practicing Random Acts of Kindness
Practicing random acts of kindness is one of the easiest, most effective ways to stay socially active with your friends as they begin to experience symptoms of dementia. A simple act of kindness can make someone's day, boost their self-esteem, or generally improve their health. 
Some of the random acts of kindness you can practice include:
Writing a note
Dropping something off at a friend's house
Bringing someone a bouquet
You can also donate to a cause your loved one cares about or plan a fun outing that engages something for both of you, like a picnic, a day at the beach, or a visit to a museum near Nicholasville.
Compassionate Care Community for Your Loved One
By implementing the tips above, your loved one could have a better quality of life as they begin to experience symptoms of dementia. Social connections are essential and do not have to be limited to just you. At Senior Helpers of the Bluegrass, we provide compassionate, personalized care to our clients for a better quality of life. Contact us today or visit our website to learn more about our services in Sacramento and connect with a compassionate senior care specialist near you.