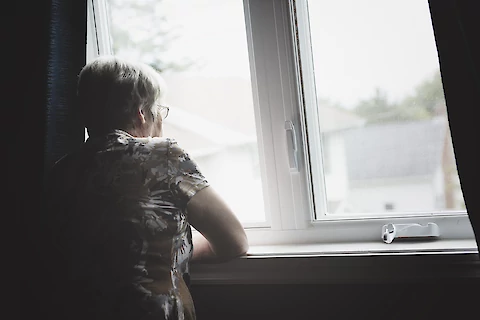 Over 27% of the older population over 60 in the US lives alone. That means they don't see their loved ones often enough or spend enough quality time together. While some older adults manage well, others struggle with depression, loneliness, and isolation. 
In addition to feeling sad, socially isolated older individuals experience other problems like poor memory, decreased ability to focus, and declining mobility. Being alone leads to anxiety and makes it harder for older individuals to remain socially engaged. If you suspect someone you care about in Sacramento is struggling with loneliness, here are five telltale signs.
1. Avoiding Social Interaction
You may think it's okay for the older population to spend time alone sometimes, especially since many enjoy spending quality time with themselves. Some older adults struggle with loneliness even if they want company. They may feel like nothing is interesting to say and may even worry that asking questions will be a bother.
Instead, they might prefer to read, play board games, watch TV, or listen to music rather than try to converse with someone else. That might seem strange if they've been out in public and engaged in conversations before, but they don't want to talk anymore.
2. Unable to Sleep Well Due to Loneliness
Older adults are susceptible to disruptions in the circadian rhythm (the body's internal clock). These disruptions include changes in lighting, loud noises, and shifts in the regularity of sleep hours. When older people are lonely, they may begin worrying about their future and have trouble sleeping at night. In addition to making sleep difficult, insomnia may cause older adults to wake up early, or stay awake late, building up fatigue.
3. Feeling Like Time is Passing Slowly
Older people generally experience a slowing down in physical activity, including walking, climbing stairs, and exercising. For older adults who live alone, this can lead to feeling like time is moving slower than usual or even feeling exhausted. They may also feel bored or frustrated if they can't spend as much time outside as they did in past years.
4. Loss of Interest in Familiar Routines
For older adults, the sense of routine can fade. When this happens, it feels natural to start breaking habits. For example, if older loved ones stop attending church regularly, they miss socializing with friends. If they stop playing cards with family members, they lose their favorite pastime.
When older people lose their enthusiasm for things they once cared about, it's time to start thinking about how to fill that void. It can help maintain their sense of purpose.
5. Low Socioeconomic Status
Low socioeconomic status, or low income and education, contributes to loneliness. Older adults with lower socioeconomic status tend to have fewer social contacts. They are also less involved in community organizations and live in neighborhoods with few amenities. These factors make it difficult for them to meet new people and maintain existing friendships. Social isolation and lack of community involvement contribute to loneliness.
Get Personalized Care for Your Older Loved Ones
The older population can become isolated due to personal issues, while others may feel alienated by society. Regardless of where they fall on the spectrum, older adults who experience isolation often need emotional support.
At Senior Helpers Sacramento, our caregivers have training and experience to understand what makes each person vulnerable to loneliness. They are pivotal in providing emotional and physical assistance to older adults. 
If you are in Sacramento, Roseville, Fair Oaks, Carmichael, Citrus Heights, Antelope, Rancho Cordova, McClellan, Elverta, Mather, North Highlands, Rio Linda, or Loomis, contact us today at 916-701-8400.